Wi-Fi finds its way into park bench
Designer sketches solar-powered urban wireless seat
A designer's inked plans for a hi-tech park bench boasting solar panels, Wi-Fi and broadband.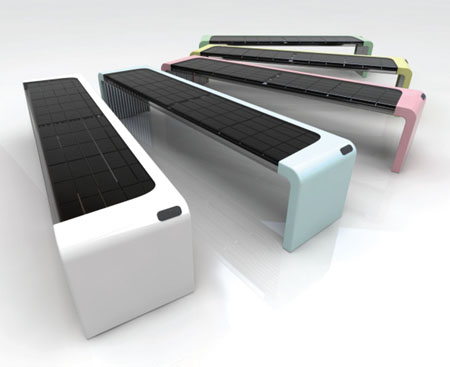 Designer Owen Song's Solar Inside bench, with Wi-Fi
Boston-based Owen Song's Solar Inside concept bench would have a layer of solar panels integrated into its seating surface, which would presumably be used to power the Wi-Fi access point.
The bench's body would be partly constructed from recycled plastic – another plus for eco-minded tech lovers.
A Wi-Fi park bench is a definite plus in our books, but Reg Hardware can see one potential problem.
If several people sit on the bench at one time then its solar panels won't gather much sunlight, which would compromise the bench's power supply to the Wi-Fi connection.
Fortunately, Owen's thought of that: the futuristic urban furniture contains a battery, fed by the solar panel, and ready to keep the wireless link tinking over at night and when the panel's obscured. ®