MSI pushes skinny MacBook Air-like laptops
One a notebook, the other a netbook
MSI has made lots of noise about its all-in-one 'glassy' PC and various netbook models of late. But in an effort to prove that it hasn't forgotten about notebooks, the firm's announced a Centrino Ultra Low Voltage (CULV) model.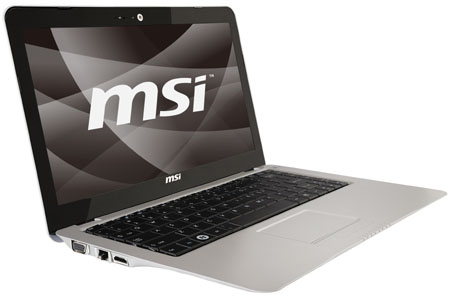 MSI's launched the X340 and X320 13.4in notebooks
That's the X340 - its sibling, the X320, is based on a 1.6GHz Intel Atom Z530, which also comes equipped with an Intel US15W chipset and 250GB hard drive. The X340's CULV is clocked at 1.4GHz. It uses Intel's GS45 chipset and has a 320GB hard drive.
Both models sport 13.4in, 1364 x 768 displays. That's a 16:9 aspect ratio, which should see the machines appeal to film fans because top and bottom black bars won't be displayed. Only the X340 has an HDMI port, though.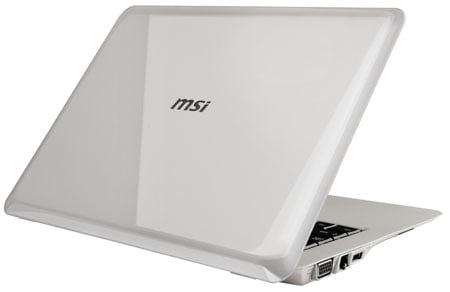 MacBook Air types on a budget are the target market
Neither machine has an integrated optical drive - if you want one, be it DVD or Biu-ray - then an external one will cost you extra.
MSI's fitted each machine with 2GB of DDR 2 memory, a two-in-one memory card reader and 1.3Mp webcam. It's worth noting that the X320 boasts one more USB 2.0 port than the dual-USB X340.
Wi-Fi 802.11n connectivity's built into both machines, as is Ethernet. Bluetooth's included too.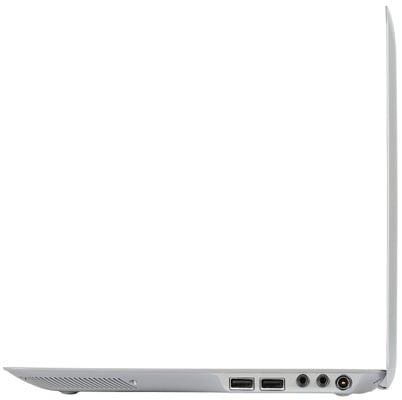 The X320 three USB 2.0 ports, but the X340 only has two
As standard, each machine's fitted with a four-cell lithium-ion battery that MSI told us should provide up to four hours' runtime. An eight-cell battery is available as an optional extra.
MSI's X340 is available now in white, priced at £859 ($1312/€958). Black's the only colour available for the X320, which is also available now, but with the cheaper price tag of roughly £650 ($993/€725). ®