LaCie's xbig products get bigger
Bulked-up to 10TB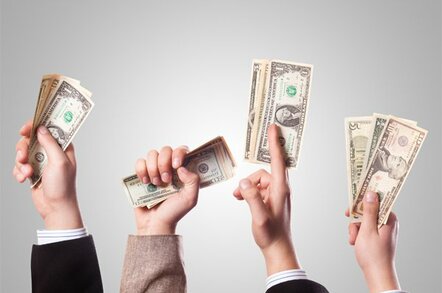 External drive supplier LaCie has upgraded its NAS products with RAID-protected capacities up to 10TB and multimedia streaming, increasing viability for both home users and small businesses.
The Ethernet-connected 2big Network model has two disk bays supporting up to 4TB of RAID-0 and -1 protected capacity. It has Active Directory and Wake-on-LAN support and can be integrated with Windows network domains.
The product comes with backup software for Windows, Linux and Mac clients, and is also compatible with Apple's Time Machine. Its own contents can be backed up to an external USB-connected disk. Multimedia files can be streamed to UPnP-AV targets, and the device is said to be DLNA and iTunes server compatible.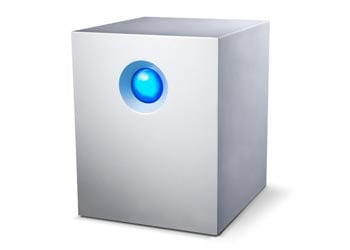 Its bigger relation is the 5-bay 5big Network, a desktop or floor box, offering up to 10TB of file storage with hot-swap drives. LaCie says this is a first for products of this class. It has the 2big product's feature set plus RAID-5 and 6 protection. Like the 2big the 5big product is compatible with Time Machine and can backup several Macs on a network this way.
LaCie says it uses energy more efficiently and is quieter than its previous generation 4-disk RAID product.
Both products have been styled by LaCie's preferred designer, Neil Poulton, and suit the home or an Apple shop, not being standard beige boxes. Indeed the 5big almost looks like a miniaturised washing machine at a quick glance.
There is a steady trend for combined consumer home NAS and media streaming functionality, with small office/home office (SOHO) shared file storage that is also useful for small and medium-sized workgroups. These types of customers need backup and disk protection, and use both Apple and Windows desktops or servers as well as Linux.
Edin del Mar, LaCie's SOHO NAS Product Manager, said: "Networked storage has become a way of life for small businesses and a feature that's more commonly desired in the home."
Suppliers such as Buffalo, Drobo, Iomega, Seagate, Western Digital and others are building products for this set of customers and the design sweetspot seems to be a shared file system that can support a workgroup and stream multi-media files to games consoles and digital TVs.
A cloud storage facility can be a part of the product offer as well - LaCie now has this option, remote access over the web, and block storage access is creeping in.
There is a steady rise in capacities and we must be looking at 20TB products soon enough as well as more intelligent controllers, opening the door to the addition of improved features for both classes of customer, the home and small business. Will mobile phone access be added?
LaCie's 2big and 5big Network products will be available through LaCie's online and reseller channels with the a suggested retail price of $319.99 for the 2big Network and $799.99 for a 2.5TB 5big Network product (excluding VAT). A 10TB 5big Network product costs $2,099.99. ®