Intel's record fine will lead to civil suits, says expert
€1.06bn fine could just be the start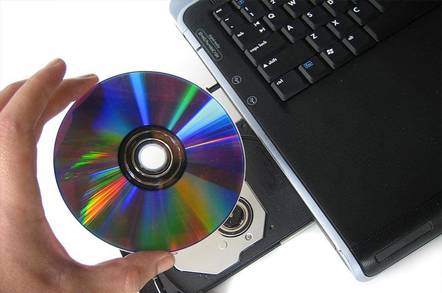 The European Commission has issued its biggest ever competition law fine to computer chip maker Intel. One competition law expert said that the billion euro fine will "open the floodgates" for civil actions that could cost the company further.
Intel has been fined €1.06bn over secret payments and rebates to retailers who agreed to sell products containing its chips and not those of rivals. Though Microsoft has paid out more for its anti-competitive behaviour, most of those payouts were penalties for non-payment of the fine, which was €497m, less than half the amount demanded from Intel.
A competition law expert said that the fine heralded a new era of tough anti-competitive enforcement in Europe that is being matched in the US under the presidential administration of Barack Obama.
Alan Davis, an expert in competition law at Pinsent Masons, the law firm behind OUT-LAW.COM, said that the massive fine will lead to even more payouts as Intel competitors take civil cases on the back of the Commission's regulatory action.
"This will open the floodgates for competitors to sue," said Davis. "There was a complainant in this case, AMD [Advanced Micro Devices], and without question they and other competitors will pursue a case for damages."
"The fine goes to the European Commission's coffers, not to the competitors who suffered damage to their businesses because of Intel's anti-competitive practices," he said. "What is likely to happen is that action will be started and a massive settlement will be made."
Intel was found to have made secret payments to retailer Media Saturn Holding from October 2002 to December 2007 in return for its agreement only to sell computers with Intel chips in them.
It also gave secret rebates to computer manufacturers in return for their agreement to purchase only Intel chips or to purchase a fixed proportion of their chips from Intel. The retailers concerned were Acer, Dell, HP, Lenovo and NEC.
"As a result of Intel's rebates, the ability of rival manufacturers to compete and innovate was impaired, and this led to reduced choice for consumers," said the Commission in a statement.
"Intel has harmed millions of European consumers by deliberately acting to keep competitors out of the market for computer chips for many years," said Competition Commissioner Neelie Kroes. "Such a serious and sustained violation of the EU's antitrust rules cannot be tolerated."
Intel had been the subject of raids by the Commission, which has been investigating the company since 2001 and was formally charged in 2007. The Commission said that it was sure of how Intel behaved not just because of what was contained in contracts but what it found on the raids and what other companies told it.
"Such proof is based on a broad range of contemporaneous evidence such as e-mails obtained inter alia from unannounced on-site inspections, in responses to formal requests for information and in a number of formal statements made to the Commission by the other companies concerned," the Commission said.
Davis said that companies with competition concerns will be facing a tough future. Under George Bush's presidential administration the US published a proposal to take a relatively lenient approach to companies who may have been abusing dominant market positions. That has now changed under the new head of the US Department of Justice's antitrust division Christine Varney, he said.
"She withdrew the guidelines and said they were no longer Department of Justice Policy in what is a huge shift in approach," he said. "We can expect a very aggressive policy in the US now on antitrust issues and on abuse of a dominant position."
Intel is an unusually dominant company with over 70% market share for the period under Commission investigation. But Davis warned that there are still lessons for other firms to learn from its experience, especially those in the technology sector.
"There is a greater likelihood of companies becoming dominant in the technology sector because they innovate and that becomes a standard for a number of years and, quite quickly, a company is dominant," he said.
"For any dominant company this case illustrates the special responsibility that they have to competitors that you don't have if you are not dominant. You cannot have unfair loyalty or fidelity rebates, you can't pay distributors to sell at the exclusion of competitors," he said.
"There are responsibilities you don't have when you're not dominant. People might claim that that is unfair, but it is the price of success," said Davis.
The Commission's statement on the Intel ruling can be read here.

Copyright © 2009, OUT-LAW.com
OUT-LAW.COM is part of international law firm Pinsent Masons.