Samsung unfolds phone with e-ink panel
But for the keyboard, not the screen...
E-ink screens may be all the rage for e-book readers, but Samsung's turned the display technology on its head by putting it to use as a keyboard on its latest phone.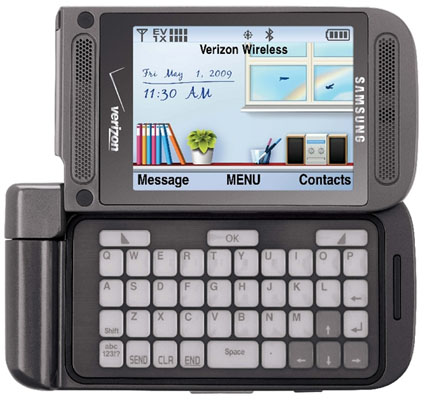 Samsung's Alias 2: has a morphing E-Ink keyboard
The Alias 2 – successor to Samsung's 2007 Alias – is described as a dual-hinge messaging phone with a supposedly "convenient" E-Ink "transforming" keypad.
Why use E-Ink for a keypad and not a display? According to Samsung, the technology allows the phone's keypad to change according to what you're using the phone for.
Hold it vertically, for example, and numerical keys will be displayed. Switch the phone to a horizontal position and you'll get a full Qwerty layout that can also change to numeric with symbols.
The Alias 2's main display, conversely, is a 2.6in, 240 x 320 TFT. The phone has a second screen on the outside.
Sadly the E-Ink keyboard will probably be the 3G-capable phone's main draw though, because its remaining features are mediocre.
It's equipped with a 2Mp camera that includes a digital zoom and supports video capture. Alias 2 can also be used to play video files, and various audio formats are supported, including MP3 and AAC, but the phone's headphone jack measures... ahem... 2.5mm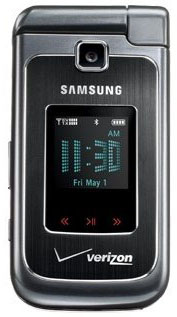 3G-capable, and setup for video capture
Data's stored on Micro SD memory cards and can be moved around wirelessly using Bluetooth 2.0. Talktime extends to roughly five hours, but you should get a healthy 336 hours of standby time, Samsung claims.
Samsung's Alias 2 is available now in North America for roughly $80 (£58/€52), with the price depending on your chosen contract and a $50 main-in rebate. A UK launch date hasn't been confirmed. ®
Sponsored: Detecting cyber attacks as a small to medium business