Doro PhoneEasy 338gsm
Fuss-free phone with dedicated panic button
Oddly, the phone can receive SMS messages, but not send them. This seems another trick missed – having the option to send text messages, especially from a menu of pre-written texts, would have been very useful, without over complicating the phone's functions.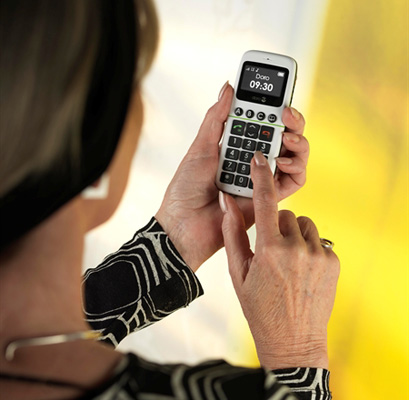 Run out of Ovaltine? Gran searches for the panic button
In three days of use, the Doro 338gsm never slipped up on call quality and we had no trouble connecting at any time. The speaker doesn't offer particularly natural sounding voice tones but it's piercingly effective – which is what this phone's all about.
The battery is surprisingly weak on paper, considering it's such a basic handset, offering a claimed 280 hours standby and up to 180 minutes of talk time. In practise however, largely due to the fact that absolutely the only thing we could use it for was telephone calls, we were still using it four days and more after charging.
Verdict
While of limited appeal, particularly to readers of El Reg, we probably all know someone who could benefit from such a mobile. The Doro PhoneEasy 338gsm is a finely wrought, deceptively simple phone for older or dexterously challenged folk that does exactly what it needs to and absolutely no more. It's not cool, but it's supremely easy to use, lightweight, and has that clever emergency function. ®
More Budget Mobile Phone Reviews...

Sony Ericsson J132
vs. LG KP100b

Sony Ericsson Walkman W302
Budget music phone

LG KF300
Budget clamshell phone

Motorola
Motofone F3 e-ink

Doro PhoneEasy 338gsm
Not for phone fans, but an ideal present for your technophobe granny.