Doro PhoneEasy 338gsm
Fuss-free phone with dedicated panic button
Other functions are refreshingly straightforward too. Holding down the call start key once a call is in progress takes you into hands-free mode. Text input is limited to multi-press, so no T9 to confuse more senior users. In fact, using it can be frustratingly logical, at least for those of us who're used to multifunctioning controls.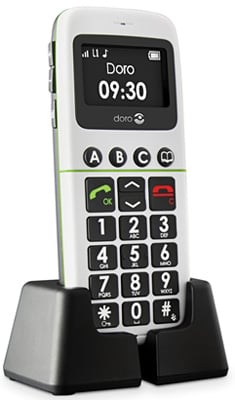 Dock options: a weighty charging base is included
Pressing the call end button won't necessarily take you straight to the home page, as we've become accustomed to. It cancels in sequence so you'll need multiple presses to back up through menus or to remove characters displayed on the screen.
The screen however is far from impressive, and may be the first trick Doro has missed with the PhoneEasy 338gsm. At 23 x 36mm, the monochrome screen is small and cramped. Although characters appear in large type, they're not particularly easy to read. For a phone that sells itself on ease of use this is unfortunate.
A key feature of the PhoneEasy 338gsm is the large panic button on the back. This can be activated either by holding it down for three seconds, or by giving it two quick presses. The phone then automatically sends an emergency SMS to all numbers that have been saved in the phone's emergency numbers list.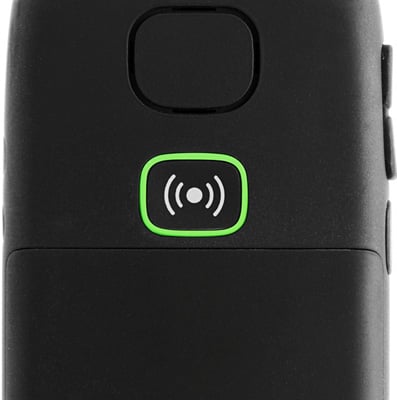 Emergency service: the panic button sends texts to a select list of numbers
This clever function allows you to save up to five numbers and once they've all been texted, the phone automatically dials the first number. If there's no answer, it moves on to the next until it receives a reply. Unfortunately it can't distinguish between answering machines and genuine responses, which limits its effectiveness.