Juniper tops off Ethernet switches
Wee one on the way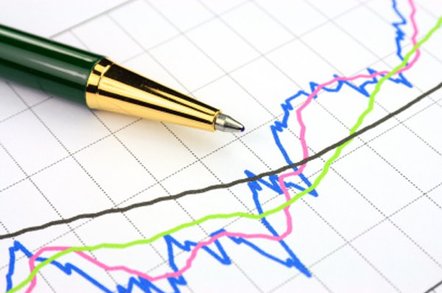 On Tuesday, Juniper Networks rolled out the final - and biggest - hunk o'hardware in the line of Ethernet switches they announced back in January of 2008.
"It's the end of the beginning," said Chris Spain, the company's VP of product management and technical marketing for its Ethernet Platforms Business Group. Spain - who referred to the EX 8216 as "one of my children" - told The Reg that Juniper now offers a line of switches that can serve market segments "from the smaller facility to the data center."
The new EX 8216 is aimed squarely at the high end of the market. This half-rack big brother of the company's EX 8208, which shipped in March, doubles the number of modular slots in the EX 8208 from 8 to 16 with an increase in physical size of only 50 per cent.
Although the EX 8216's power requirements are a hefty 9.6 kilowatts, Spain was quick to point out that if you spread that power consumption over the switch's two billion packets per second (pps) capability, it works out to only five watts per million pps.
The EX 8216 accepts three different line cards into its 16 slots: one with eight 10-gigabit SFP+ ports, another with 48 10/100/1000 Gigabit Ethernet RJ-45 ports, and a third with 48 1-gigabit SFP ports. As with all of Juniper's lines of gateways, routers and switches, the EX 8216 runs the company's Junos network operating system, currently at version 9.5.
In a non-redundant config, an EX 8216 will run you $76,000 (£50,232). The cost of a redundant set-up comes to around $100,000 (£66,095).
If that's a bit rich for your CapEx budget, you can step down to one of Juniper's smaller switches, such as those in the EX 3200 and EX 4200 series, which were also announced last January and which are currently shipping.
Or you could wait until the first quarter of next year, when you'll be able to pick up an EX 2200, which was announced just last week. At $2,400 (£1,586), you'll be able to buy around forty EX 2200's for the price of one fully redundant EX 8216. ®
Sponsored: Detecting cyber attacks as a small to medium business