Ocarina turns detective with extended online dedupe
New tune for NAS vendors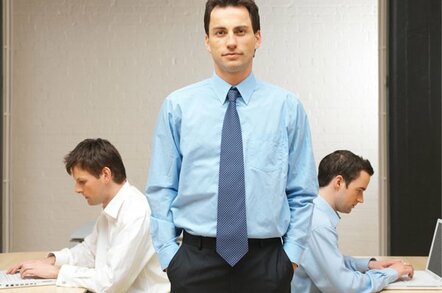 Startup deduplication vendor Ocarina has extended its deduplication technology such that NAS vendors can use it to detect objects within and between files and compress them - something Ocarina says block-level deduplication can't do.
Ocarina has content-aware technology which can detect a JPEG or other digital media format and using specialised mathematical techniques reduce the object's file size without losing information. Traditionally the block-level deduplication or compression of such digitised images and videos was impossible unless the resolution was compromised and pixels lost.
It can be argued this is not technically deduplication, as repetitions in the file's byte sequence are not being detected and replaced by pointers, but the net effect of a reduced file size is the same.
Ocarina's v3.0 ECOsystem features what Ocarina calls "end-to-end, tunable storage optimisation, and extends content-aware dedupe and compression to hundreds of file types".
It says it "can identify duplicate information within and across file types, tiers and vendors, resulting in much higher reduction rates. Object dedupe delivers data reduction where ordinary block dedupe does not because it can operate without the need for a lot of duplicated data. Block dedupe is best suited for backup environments and object dedupe for online storage."
Ocarina's VP for products Carter George has blogged: "Since block dedupe has no awareness of content, it has no way to decide whether a given block should be deduped, compressed, or left alone. In a content-aware solution, you can say dedupe files like this, compress files like that, dedupe and compress files older than 'x', and leave these other kinds of files alone, because they are very performance sensitive."
The company has initiated an "Ocarina Optimized" partner program to embed its technology into clustered NAS offerings, claiming that doing this can deliver up to 90 percent storage capacity improvements and 3-5 times better results than NetApp's ASIS dedupe. This will help Ocarina-using NAS vendors, like BlueArc and Isilon, compete more strongly with deduplication market leader Data Domain. ®
Sponsored: Minds Mastering Machines - Call for papers now open