AMD ATI Radeon HD 4770 40nm GPU
Can a budget graphics card really be this fast?
However, that's only part of the tale. When we enabled 2x anti-aliasing, with a single HD 4770 the average frame rate dropped from 40.2f/s to 34.7f/s but with dual HD 4770 the frame rate recovered to 44.1f/s. That's a big step but it'll cost about £160 to buy a pair of 4770s so you might just as well go the whole hog and spend £190 on a GeForce GTX 260 or a Radeon HD 4890.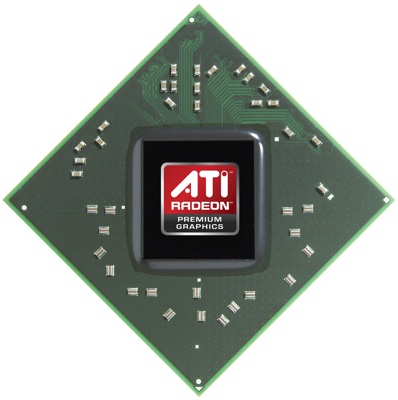 We can't wait to see high-end 40nm GPUs
Even so, it made us wonder what would happen if we could plug three 4770s together, but we had been told by AMD that it was only possible to run two HD 4770s in CrossFireX. At that moment, we received graphics cards from Asus and Sapphire so we reached for our Skulltrail test system that's based on a D5400SX motherboard with its three graphics slots.
Skulltrail is horrendously expensive as it uses twin Core 2 Extreme QX9775 processors. But it serves as a platform to run multiple graphics cards and we found that three 4770 cards in CrossFireX outperformed three 4830s. More interestingly, they also beat two HD 4850s which is relevant as all three set-ups have the same cost. It's pretty much an academic exercise as we wouldn't consider using three budget graphics cards in CrossFireX when you can buy a single HD 4890 for less cash.
Our testing results clearly show that the 4770 has replaced the 4830, and we can hardly wait to see what AMD does next with its 40nm technology.
Verdict
AMD's new HD 4770 is a gem of a graphics card that delivers ten per cent more performance than the under-rated Radeon HD 4830. ®

AMD ATI Radeon HD 4770 40nm GPU
Lettuce analogy time: the HD 4770 is as cold as an iceberg and performs like a little gem. Or perhaps that should be a rocket?