Louis Vuitton launches hi-tech... suitcase
Equipped with everything from solar panels to TVs
Suitcases aren't something Register Hardware usually writes about, mainly because they're boring. But images of two hi-tech suitcases have surfaced online, both designed by luxury trunk maker Louis Vuitton.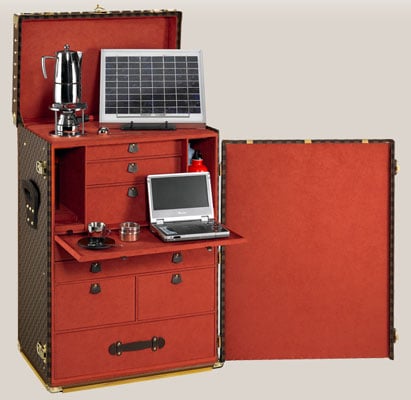 The height of suitcase technology?
The first – shown above - was commissioned by an unknown customer from China and contains everything you'd need to keep you entertained and energised while away on business or stranded on a desert island.
Inside you'll find a TV, DVD player and coffee maker, the latter powered by a can of petrol. Electronic gadgets are powered by solar panels.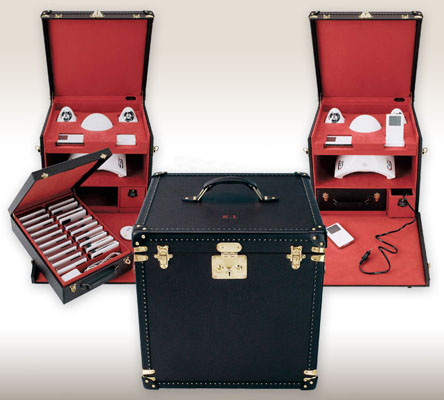 This Vuitton case was Karl Lagerfeld's own creation
Designer Karl Lagerfeld has apparently even turned to Louis Vuitton for a custom-made suitcase able to hold up to forty iPods – lord knows why he needs that many.
It's worth noting that, when a simple Louis Vuitton passport holder costs £155 ($234/€176), the custom-made Lagerfeld trunk would undoubtedly set you back a pretty penny. Yet it comes with what looks suspiciously a JBL speaker set - which retails for around £50 ($75/€56). Nice mark-up if you can get it... ®