Dell to launch Android netbooks
So says PC giant's software porting partners
Dell is preparing to launch a Google Android-based netbook, one of the firm's loose-lipped business partners has revealed.
Software developer Bsquare issued a press release this week which stated that it's "porting Adobe's Flash Lite 3.17 technology onto Dell Netbooks running Google's Android platform".
Whoa! That's quite an announcement to make when Dell hasn't even confirmed that it's planning to launch Android-based computers in any shape or form – despite several recent rumours.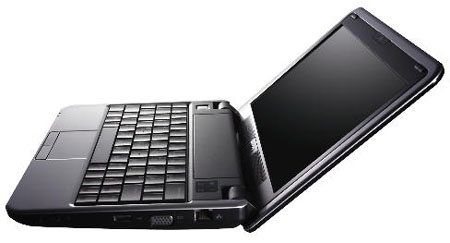 Could Dell's Mini Inspiron 9 become an Android PC?
Bsquare's kept mum on any specific details, but made reference to industry analyst predictions that "Android will gain traction on smart devices, such as the ultra-portable Dell Mini Inspiron 9". This will obviously lead many to assume that the small, cheap computer could be one of the machines Dell's considering pre-loading with Android.
Dell and Bsquare have since joined forces to claim the release as a mistake. Andrew Bowins, a Dell spokesman, told the Wall Street Journal that the announcement was "made in error" - no shit... - but stopped short of confirming or denying if the company's working on an Android netbook. ®