T-Mobile replaces Compact IV with... Compact V
Rebranded HTC Touch Diamond 2
Exactly one year to the day after T-Mobile launched its Compact IV smartphone, the network operator has unveiled the handset's successor, called, perhaps unsurprisingly, the Compact V.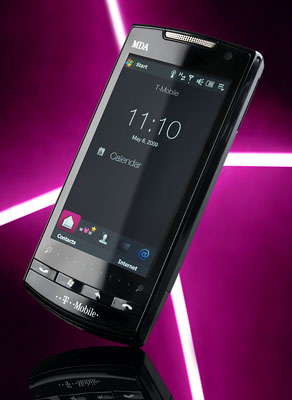 T-Mobile's Compact V: replaces the Compact IV
The Compact IV was a rebranded HTC Diamond, so it won't surprise you to learn that the Compact V is a based on HTC's Diamond 2 – launched back in February at Mobile World Congress in Spain.
T-Mobile's marketing the Compact V on its support for widgets because, apparently, it's the first of its devices to "showcase internet on your phone with widgets", which include eBay, BBC News and Twitter.
The phone has an integrated satnav feature and T-Mobile said it'll reward the first 10,000 buyers that sign into an 18-month contract with free CoPilot satnav software for the same length of time.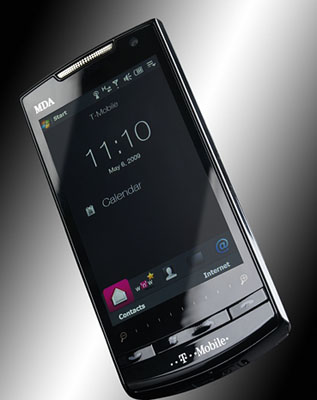 Windows Mobile 6.5 support to come in September
Although sold running Windows Mobile 6.1, but the operator's promised to enable upgrades to version 6.5 – hopefully for free – come September.
Equipped with a 3.2in touchscreen and 5Mp rear-mounted camera, the Compact V also supports MP3 audio.
T-Mobile will release the Compact V on 21 May, but you'll have to stump up £50 ($75/€56) per month if you want the phone for free. ®
HTC Smartphone Reviews