Zen and the Art of Laptop Battery Maintenance
Keep your notebook or netbook's power pack in tune
We all own more battery powered products than ever before, and in most cases those batteries are rechargeable. Laptops, music players, phones - they all have rechargeable power packs, almost all of them using lithium.
These batteries don't last forever. No matter what you do, their capacity to hold charge will decline over time, typically down to 80 per cent after 12-18 months in the case of laptop batteries.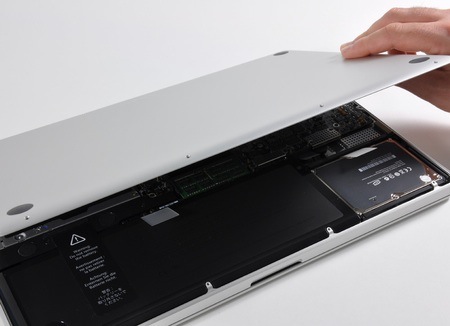 Be nice to your battery and it'll be nice to you
Image courtesy iFixit.com
That's a range, not an absolute cut-off point, so how can we make these batteries last as long as possible? Ignoring the exceedingly rare risk of a fire, is there any way to ensure we get the best performance from our portable power supplies?
Follow some basic rules, and the answer is yes.
The model usage pattern is the mobile phone. Of all the rechargeable batteries we've used, the ones in phones have always proved to retain their capacity longer than batteries in laptops, cameras and MP3 players. It takes a long time, generally speaking, for a phone battery to reach the point where no matter how long you charge it, it goes from full to empty in a very short space of time.
Contrast that with the netbook battery sitting next to us, which although less than a year old will discharge from full in under 20 minutes. That's with the netbook just sitting there, screen on, connected to the internet. It should last eight times that.
The keys to battery longevity are regular usage and making sure cells are recharged before they become empty. Phone batteries typically take a couple of days to run down and tend not to be constantly on and off the charger during that period. Rather than waiting until the phone has so little power it switches off, most handset owners recharge their phones when they get a low-charge warning, usually around ten per cent capacity.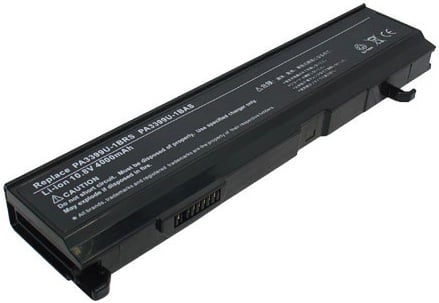 Store carefully... but not in the freezer
This ensures a steady, even cycle of charge and discharge, and if there's an operating condition lithium batteries respond well to it's regularity.
Sponsored: Beyond the Data Frontier