QLogic fortifies results with acquisition
NetXen purchase sends message to market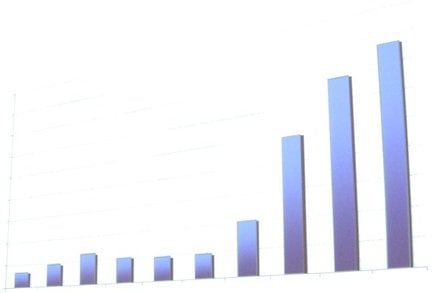 QLogic has tempered weaker than expected results by buying NetXen, a 10Gbit/E product supplier, thereby injecting more energy into the converged networking scene.
QLogic makes Host Bus Adapters (HBAs) to connect servers to Fibre Channel storage networks, as well as Fibre Channel fabric switches and InfiniBand products. It is producing Fibre Channel over Ethernet (FCoE) converged network adapters (CNAs) that send the Fibre Channel protocol over Ethernet, as it prepares for a world of converged data centre networking with most protocols carried over Ethernet cables running at 10Gbit/E speed.
For its fourth fiscal 2009 quarter (Q4fy09), QLogic revenues totalled $130.5m, 18.3 per cent down from Q4fy08's $159.7m, and lower than Wall Street estimates. Net income was $19.2m ($0.16/share), also below estimates and down from the year-ago quarter's $22.8m ($0.17/share). But it did make a decent profit in hard times.
The big revenue fall was in host products, where revenues were $88.4m compared to Q4fy08's $110.3m, reflecting lower server sales in the recession. Network products - Fibre Channel and InfiniBand switches - were slightly down at $25.1m (Q4fy08: $27.5m), and silicon products were almost flat at $13.7m (Q4fy08: $13.9m).
For the full year QLogic turned in creditable results. Revenues were $633.9m, 6 per cent up on fy08's $597.9m, with net income of $108.8m or $0.85/share, 12.5 per cent or so up compared to fy08's $96.2m ($0.67/share).
The guidance for the next quarter - revenues of $120-$130 million, which is either flat or down 8 per cent sequentially, and down 23-29 per cent year-on-year - was below what Wall Street analysts were hoping for.
Acquisition
There are three CNA suppliers: Brocade, a Fibre Channel switch vendor which has bought Ethernet switch supplier Foundry, Emulex, which is involved in a hostile takeover attempt by Ethernet switch vendor Broadcom, and QLogic. Seeing the ownership of 10Gbit/E technology as being essential to its future, QLogic has now bought NetXen, a supplier of 10Gbit/E products headquartered in Cupertino, California, with development sites in Pune and Bangalore, India.
NetXen's product range includes network interface cards (NICs) sold by HP for ProLiant servers, and its Intelligent NIC, described as "the industry's first programmable, multi-protocol networking solution designed for volume 10GbE markets." Unlike Emulex' CNA, which includes TCP/IP offload and iSCSI as well as FCoE on the base Ethernet NIC, QLogic's CNA only has FCoE on the NIC platform. This technology buy gives it the flexibility to add in the other protocol support should it wish to do so.
The market for such technology stacks includes servers, network switch vendors and storage vendors, all of whom will need products to enable the creation, passing-on and receipt of FCoE, TCP/IP and iSCSI messages carried on the 10Gbit/E wires.
Such wiring underlies the converged virtualised blade server/storage/networking quasi-mainframes being proposed for enterprise data centres by HP, IBM and Cisco, which is entering the server market. There is now a scramble by suppliers to such data centres to strengthen their offerings, so that they can credibly supply complete systems or essential components in the future.
QLogic's activities belong in the second category: essential components. NetXen was bought for around $21m cash, with QLogic stating it was buying "complimentary networking products and intellectual property" and the acquisition will enable it "to better address a wider range of emerging customer requirements for converged networks."
It noted that NetXen has won designs for its LAN-on-Motherboard (LOM) technology with both HP and IBM. There is also thought to be QLogic interest in producing 10GBit/E iSCSI target silicon products.
HK Desai, QLogic's CEO, summed up fiscal 2009 and the current situation: "Despite a very tough macroeconomic environment in the second half of the year, QLogic was able to deliver record revenues for fiscal year 2009. As we enter a challenging fiscal 2010, we believe that we have set the appropriate goals and strategies to drive long-term growth in revenues and profitability."
With QLogic buying in 10Gbit/E technology this is a sign that the company is not looking to be bought and thinks it can survive and prosper as an independent business. ®