Virtualization can't save Q1 profits for Citrix
'Smaller IT budgets are the new reality'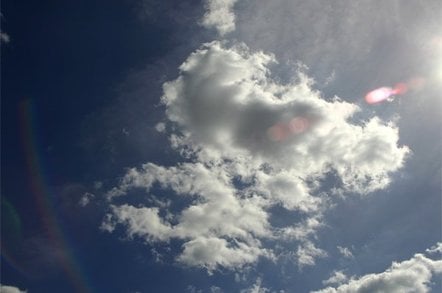 Virtualisation may be a hot technology, but making money on any kind of IT right now is a challenge, as the latest financial results from Citrix Systems show.
In the first quarter ended in March, Citrix did a better job of pushing up its top line than many of its peers in the IT racket, with sales declining by 2.1 per cent to $369m. As is the case among most software companies since the global economy started to tank last summer, software license sales at Citrix were down significantly, as IT shops put on the spending brakes.
In Q1, Citrix said that its software license sales plummeted 23.9 per cent to $111.9m, but thanks to a large installed base for its various products, Citrix was able to pump up license update sales by 10.7 per cent to $148.2m. The company added that online services (anchored by its GoToMeeting service) posted $72m in sales, up 16.1 per cent, and technical services sales came in at $37m, up 8.3 per cent.
Citrix kept pretty tight control on costs, chopping across the board, but booked $20.7m relating to the restructuring it announced at the end of January, that would see it cut 10 per cent of its 4,600-strong workforce. This obviously took a bite out of profits in the quarter, and drove net income down by 80 per cent to $6.93m.
Application virtualisation, which includes the Presentation Server (now XenApp) Windows application streaming tool that Citrix is best known for, accounted for $240m in revenues in the quarter. This is down 10 per cent, according to David Henshall, chief financial officer at Citrix, during a conference call with Wall Street analysts.
He said that the number of $1m and larger deals that the company signed dropped and the number of small deals (which are tied to the number of employees at its customers, who are also doing layoffs in many cases) showed weakness. The manufacturing, retail, and financial services were also challenging for application virtualisation sales. Henshall said that renewal rates for its XenApp and Presentation Server products were in the middle 80 per cent range, which he characterized as a "real solid performance."
The Citrix application networking line of products, which has NetScaler as its anchor product, posted 45m in sales, up 25 per cent. About two-thirds of sales came from enterprise and government accounts, with sales into enterprise accounts up 35 per cent. The full-tilt-boogie NetScaler Platinum edition, which is aimed at enterprises, comprised 25 per cent of total NetScaler sales in the quarter.
After watching Citrix shell out $500m to buy XenSource in August 2007, what investors, customers, and competitors really want to know is how the XenServer and XenDesktop virtualisation tools are doing in the market. Henshall said that XenServer and XenDesktop together had a 150 per cent growth in the quarter, with sales of $7m in total sales. To date, these Xen products have over 5,000 customers globally.
This is a long way from the vast installed base that virtualisation juggernaut VMware has, but in anticipation of VMware's just-announced vSphere 4.0 stack, at the end of February Citrix launched a partnership with Microsoft. They also announced a substantially rejiggered XenServer stack that provides much of the functionality of the core vSphere product at what Citrix pitched as much lower prices than VMware was charging at the time. In the wake of the vSphere 4.0 launch, the truth is more complex, but suffice it to say that Citrix is in a war with VMware, and it needs to use price as its lever.
This puts pressure on revenues and profits for the XenServer products even as the installed base grows, which it is doing and will continue to do, thanks in large part to the Microsoft partnership and the need for IT departments to get more efficient and flexible.
"We believe that smaller IT budgets are not a short-term trend," explained Mark Templeton, president and CEO at Citrix, in the analyst call. "It is the new reality. The traditional computing model is ageing rapidly, exposing the realities of its complexity, true cost, and inflexibility. And while this is a problem for some in the industry, it is good for Citrix because it encourages IT to break with the legacy thinking of distributed computing and embrace a transformational approach."
Like Citrix, VMware is feeling the pressure from the economic downturn and from competitive forces. In its first quarter ended in March, VMware's sales rose by 7 per cent to $470.3m, but software license sales fell by 13 per cent to $257m and the quarter was really only saved by a 48 per cent increase in services sales, to $213.3m. And with the vSphere 4.0 stack coming out as the economy is still weak around the globe, VMware is warning that its second quarter could be flat or, gasp!, down.
Don't get the wrong idea. Citrix is not in a particularly weak position, not with a good and diverse product set that can challenge VMware in virtualisation as well as $905m in cash and investments in the bank. The board of directors at Citrix authorized the company to spend up to $50m in its stock as part of the restructuring, and has now authorized an additional $300m.
You can argue amongst yourselves if this is a good use of cash, but I think it is silly to engineer earnings per share increases to somehow make a company look stronger than it really is. Hopefully Citrix will find something better to do with its cash, like hang on to it and invest in its own business and employees.
Looking ahead, Henshall said that Citrix expected revenues in the second quarter to be flat to slightly down compared to the prior year, when the company grew sales by 17 per cent to $391.7m and posted a net income of $34.65m. He added that for the full 2009 year, Citrix expected sales to be flat compared to 2008, a year that saw Citrix post $1.58bn in sales and bring $178.3m to the bottom line. Citrix is not giving guidance on profits for the second quarter of 2009 or the full year, obviously. ®