A Geeks Guide2 ...Design - Build - Run
40% off at Reg Books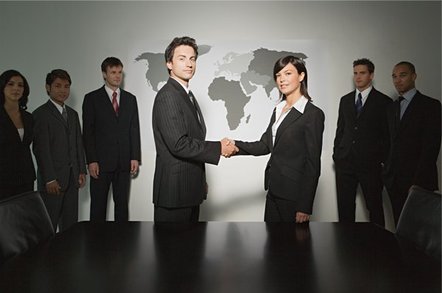 Coming off the back of last week's GG2 offer on writing Solid Code, this week we're going technical with software development.
Design - Build - Run by Dave Ingram serves as a guide to designing and building production-ready software; demonstrating how and where to set the build quality bar and how to achieve it through the effective use of skills, tools, and technologies. Most importantly, the book covers the patterns and practices that we can all use to improve software quality.
The book is geared towards software developers and development team leaders alike. Technical at heart, the book is limited to the "construction" phase of the development lifecycle, encompassing design, build, unit testing, and integration testing elements. It's not for beginners; familiarity with software designs and development practices is essential. You'll also need Microsoft Visual Studio 2008 if you want to review and build the prototype solution.
Design - Build - Run works best as a chapter-by-chapter read rather than a reference text. Split into multiple sections, featuring several chapters each, content flows from one through to the next. For example, Production-Ready Software is a four chapter exploration into what production-ready software is and how to prepare for such a development project. This gels in nicely with The Production Landscape, a 132-page read that covers the entire production spectrum.
Noteworthy is the conceptual design case study used throughout the penultimate section, Patterns & Practices. This is an eight chapter examination into some key patterns and practices, ensuring that we design and build production-ready systems.
Throughout the book we discover the key quality characteristics that software needs to meet and are shown the patterns and practices required to achieve them. This includes how to design for resilience, batch, performance, monitoring and a whole lot more, with further discussion on the pros and cons of using various technologies and tools and how to use them effectively. Essential elements of the book are highlighted for quick reference at a later date, and as with all good programming books it is supported online with downloadable source code.
So whether you're interested in techniques for reviewing and testing prototypes or want to improve your skills in designing for resilience, batch or performance, Design - Build - Run offers the secrets to successful software development.
Design - Build - Run is available at the usual GG2 40% discount on the RRP - saving Reg readers £13.60.
*Offer correct at time of going to press. Offer covers selected title only. Terms and Conditions apply. ®