No queue to succeed at QLogic
After Desai who?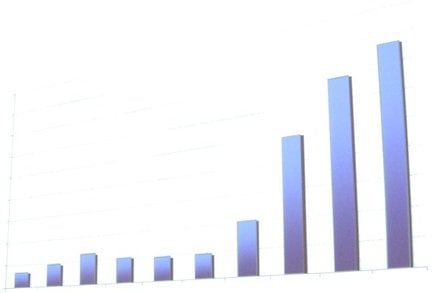 Comment Everyone knows that QLogic has valuable intellectual property: Fibre Channel over Ethernet - or FCoE - a highly desirable piece of IP in the converged data centre stakes. But with Broadcom bidding for QLogic competitor Emulex and with the QLogic CEO being 15 years in post, aged 63 and with no successor in sight, where is QLogic going?
QLogic was spun-off from Emulex, now its HBA arch rival, in 1994 under chief executive Harshad Khandubhai (HK) Desai. He has been the captain of QLogic's ship ever since.
QLogic and Emulex share approximately 80 percent of the HBA (Host Bus Adapter) market, devices which enable servers to connect to Fibre Channel storage area networks (SANs). In October, 2003, Emulex spent $310m to buy a firm called Vixel, which supplied it with both switching technology for use inside storage arrays, and its present CEO, Jim McCluney.
QLogic has also diversified from HBAs and has moved into SAN switches - where it is a distant third behind Brocade and Cisco - and InfiniBand products. It is competing with Emulex and Brocade on development of FCoE products which send Fibre Channel SAN traffic across Ethernet, rather than a Fibre Channel fabric, thus getting rid of a unique storage network in data centres and potentially lowering costs.
Brocade is an SAN fabric switch and director supplier that is enthusiastically embracing FCoE: it has introduced a server Converged Network Adapter (CNA) line, and has bought an Ethernet switch vendor, Foundry, to strengthen its ability to sell converged data centre networking products.
Networking supplier Broadcom is bidding $764m to take over Emulex. If the bid succeeds, it will leave QLogic as the only remaining stand-alone HBA and FCoE supplier. There has been much Wall Street comment that it might become a bid target.
Business logic and market forces are driving the integration of server-edge storage networking products and Ethernet networking products. One reason for this is that FCoE technology is equally needed at the server edge, the network switch and the storage array interface. All three FCoE suppliers - Brocade, Emulex, and QLogic - have FCoE ASICs which can be developed into chips used by both the switches and the storage array controllers.
With Brocade becoming an integrated server edge and switch FCoE product vendor, and with Emulex being aggressively courted by Broadcom to join it in such an organisation, then QLogic must be considered to be in play.
Henrik Hansen, QLOgic's EMEA Marketing Director, was asked about a possible acquisition of QLogic and commented: "Honestly I do not know! However there are so many rumours flying around at the moment it sounds like everybody is trying to buy everybody!-)"
QLogic could become a target either for a server vendor looking to develop a unified server + networking + storage offer - and HP's Matrix unified server system currently lacks FCoE. An ethernet switch vendor could equally be coveting it. Alternatively QLogic, knowing it's the hottest available kid on the block right now, could be looking into the possibility of acquiring an Ethernet switching vendor themselves.
The situation is complicated by QLogic's 15-year veteran CEO and chairman of the board, HK Desai, who let a carefully-picked successor, Jeff Benck, leave and join Emulex as its operations VP in May 2008. Benck had been in post as QLogic's president and operations VP for little over a year. There is no known, publicly-anointed successor to Desai at QLogic.
A possibility is Scott Genereux, QLogic's SVP for w-w Sales and marketing. He was recruited in February this year from a similar position at DataDirect Networks, preceded by a similar one at Hitachi Data Systems. Genereux' CV reads sales through and through, however, indicating a lack of operations experience many would think essential to a CEO position.
If we assume a retirement at 65, then Desai only has two more years left at the top of QLogic. What does he want to do?
If he took QLogic into an acquisition, then that would be his last major initiative at the firm. He would have to steer QLogic through the bid and the resulting integration of two businesses, then hand over the CEO reins to a successor. That might be a tall order.
If he assented to QLogic being acquired, then he would hopefully, enrich its shareholders and bequeath a stable future to the firm. He could then avoid having to recruit a successor and be able to retire a success.
QLogic earned $597.9m revenues in its fiscal 2008 and made a profit of $30.8m in the quarter ending December 28th last year. Its shares are trading at $14.07, giving the firm a market capitalisation of $1.7bn. The share price has risen about 17 per cent since Broadcom announced its Emulex bid.
A QLogic bid would need the capability to offer, say, a 40 per cent share price premium, meaning around $2.5bn. But the QLogic numbers also indicate a financially healthy firm in a hot market that could, presumably, raise money or use its shares for a bid.
This leaves us thinking that HK has a time-limited seat at a high stakes game. What's he going to do? Take over another company, be bought, or find another CEO to keep QLogic independent? It's his call and a lot of people are interested in the outcome. ®