Microsoft unfurls BizTalk Server 2009
Windows Server lovin' meets Oracle pluggin'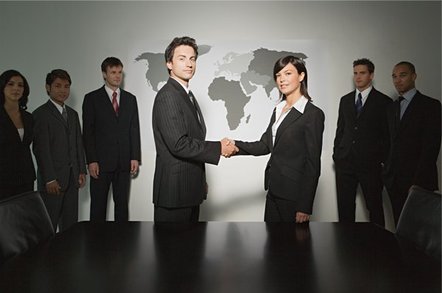 Microsoft on Monday turned the dial that releases Biztalk Server 2009 into the wild. The sixth incarnation of Redmond's connectivity and integration software is now available for Microsoft Developer Network (MSDN) customers and May 1 for everyone else.
BizTalk Server 2009 hooks into the latest wave of Microsoft apps like Windows Server 2008, Visual Studio 2008 SP1, SQL Server 2008, and the .Net Framework 3.5 SP1. There's also native support for Microsoft's Hyper-V and improved fail-over clustering.
Darrel Cavens, Biztalk's director of product management, says the 2009 update makes it a "first-class citizen" of Microsoft's Visual Studios now with freshly-added visual debugging, unit testing and access to code artifacts.
Other key features hitting BizTalk include a UDDI v.3-compliant services registry and new and improved adapters to business apps like Oracle E-Business suite, SAP, Siebel, and PeopleSoft. The latest versions of DB2, CICS, and IMS are supported too.
For development, BizTalk Server 2009's application lifecycle capabilities include support for Microsoft's Team Foundation Server for integrated source control, bug tracking, team development support, and support for automating builds via MSBuild.
Cavens said Microsoft remains committed to releasing a new BizTalk Server every two years – with interim service packs when necessary.
BizTalk Server 2009's pricing is the same as the 2006 R2 version, Cavens said. Enterprise edition is $35,000 per processor. Standard edition costs $8,500 per processor. and Branch edition is $1,800 per processor. A full breakdown of the different editions is available here. ®