Dell prices up XPS 435 gaming beast
Expensive, but sexy, desktop gaming PC
When Dell first displayed its XPS 435 PC back in February, we ribbed the gargantuan gaming machine's "coin collector tray". But it turns out that you won't have much spare change left to chuck in it now that Dell's announced that machine's starting price.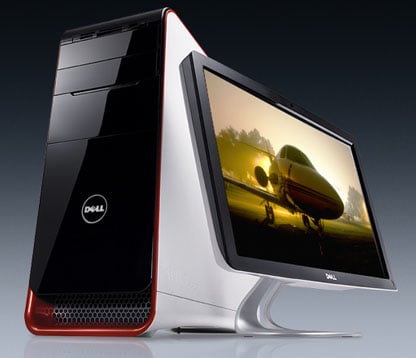 Dell's XPS 435: good looking, but expensive
Jokes aside, the Studio XPS 435 Desktop costs at least £1700 ($2476/€1800) – a base price that includes a 2.9GHz Intel Core i7 processor, 6GB of DDR 3 memory and a 7200rpm, 750GB hard drive.
Although not shipped with a monitor, the machine sports a 512MB AMD ATI Radeon 4850 graphics card. It also comes with a 16x DVD combo drive.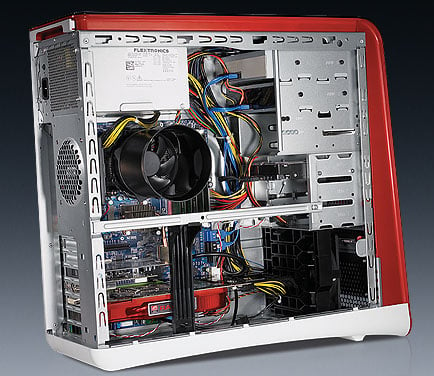 Side panels cost extra?
Don't expect your money to secure you much in the way of juicy extras, because the bundled black keyboard and mouse are both USB driven - instead of wireless. The XPS is capable of 7.1 Dolby Digital audio output, but speakers aren't included.
The machine runs 64-bit Windows Vista Home Premium edition.
Oh, and the coin collector tray, in case you're wondering, is actually used for storing your MP3 player or smartphone while you're gaming.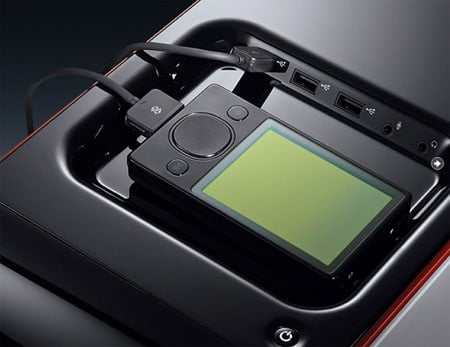 The famous coin collector tray
Dell's XPS 435 Desktop is available online now. ®