Isilon reworks channels to drag itself out of the mire
Recession, write-downs, redundancies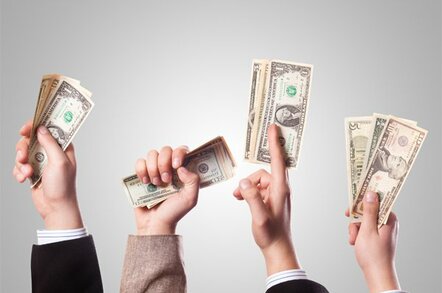 Isilon is battening down its hatches to ride out the recessionary storm and come out strong enough to grow again after first quarter losses.
The maker of clustered NAS products reported first quarter 2009 (Q1 09) revenues of $26.9m, a gratifying increase of 11 per cent on Q1 08's $24.1m but 15 per cent down on the previous (Q4 08) quarter's $31.8m. This translated into a net loss of $10.4m (-$0.16/share), slightly more than Q1 08's loss of $10.1m (-$0.16/share) but more than twice Q4 08's $4.3m (-$0.07/share).
Isilon's customers stopped spending. In the earnings call transcript, CEO and chairman Sujal Patel said: "The first quarter presented (the) most difficult IT selling environment that anyone can remember... (It) proved to be a time when global economic uncertainty and softening business conditions led customers to delay or reduce capital expenditures."
CFO Bill Richer said: "In dollar terms, North American revenue in Q1 was essentially flat compared to Q4, so you can see that the international sales really drove the overall sequential decline." The company announced that EMEA head Steve Jenkins had left on April 9 and was being replaced by chief technology officer Paul Rutherford.
Patel indicated that Rutherford's appointment was temporary, saying: "We are in the process of making a leadership change in EMEA and that's not really in response to Q1 results, which were down significantly. But I think more in response to the fact that we see a tremendous amount of potential in Europe and the broader EMEA territory. And we are in the process of that talking to a number of industry leaders, who have been very successful in EMEA in the past and expect to make an announcement there in the future."
All Isilon's international sales are through indirect channels and channel sales as a proportion of revenue in Q1 were 51 per cent, down from the previous quarter's 54 per cent. The North America channel percentage increased both sequentially and year-on-year, indicating that there was more customer demand to capitalise on than Isilon's international channel sales organisations were able to find.
The North America channel organisation is being revamped by NetApp's ex-world-wide channel sales head, Leonard Iventosch, and Isilon hopes to spread that revamp across its international channel sales.
A write-down of inventory costing $3.8m contributed to the Q1 09 loss, and this was necesary because recently introduced new products meant the inventory value of existing products had to be reduced.
Isilon's gross margin numbers tell a depressing story. In Q1 08 GM was 53.5 percent, rising to 57.1 per cent in in Q4 08 but falling to 40.3 per cent in Q1 09. This was not helped by competitive pricing pressure, with Patel saying: "We certainly have seen the incumbent vendors of the state, NetApp and EMC and perhaps some others get very aggressive on price."
The company announced cost reductions on April 6, including a 10 per cent workforce reduction. It still has cash, as the cash and equivalents total at the end of Q1 09 was $76.3m, compared to the $77.8m at the end of the previous quarter.
Patel tried to be upbeat, saying that recent product introductions and management team strengthening steps "help ensure that we emerge from current economic conditions stronger and better positioned than ever for long-term success".
There was no guidance for second quarter results beyond noting that the April 6 cost reduction measures would incur an $0.85m cost in Q2. Richter said the cost reduction mesasures indicate that Isilon will break even at $35m quarterly revenues, where previously it was $40m. ®