Duracell and Belkin in USB car charger race
Power for the long road ahead
Hooking your laptop into your car's battery for a little on-the-road juice isn't the safest of options. So battery business Duracell and IT peripherals firm Belkin have launched competing in-car USB chargers.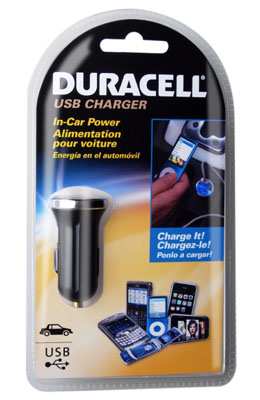 Duracell's USB Charger glows blue when ready
Duracell's USB Charger is described as one of the smallest and simplest USB charging devices available. Belkin said its Micro Auto Charger sports a compact design that won't add any extra bulk to your dashboard.
Both models plug into your car's cigarette lighter, but Duracell's model glows with a blue light when it's ready to charge. It's also capable of up to 5V, but doesn't appear to come with any charging adaptors.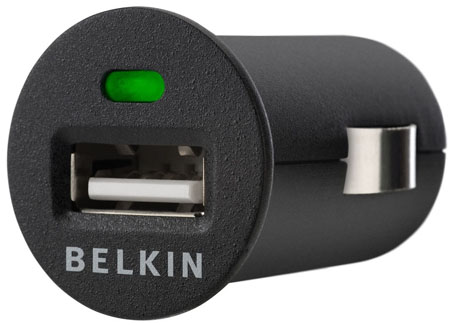 Belkin's Micro USB is, well, tiny
Belkin's in-car charger will pump out up to 1A of current and, for a few more quid, can be bought with a Charge Sync Cable compatible with various iPod models – including the Touch - and the iPhone.
UK launch dates for the Duracell USB Charger or the Belkin Micro Auto Charger haven't been announced yet, but the Belkin unit is available Stateside now for $15 (£10/€11). An extra $5 also gets you the Charge Sync Cable. ®