Toshiba unveils next netbook
Move over NB100, here's the NB200
Toshiba has jazzed up its NB100 netbook, bringing some curves and a 10.1in display to the rather business-like mini laptop. A better battery life too: up to nine hours, the company claimed.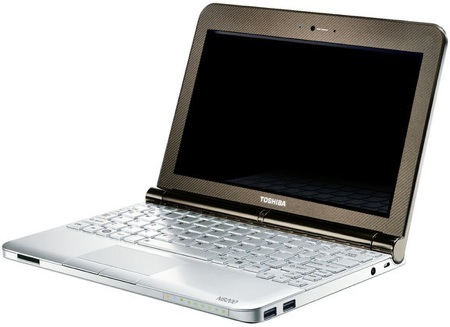 Toshiba's NB200: more curvy than its predecessor
The new release gets a new name too: NB200. It's essentially the UK version of the UX netbook Toshiba introduced in Japan this past Monday.
Like the NB100, its screen has a 1024 x 600 resolution, on-board 802.11b/g Wi-Fi and Ethernet, a 160GB HDD, and comes with Windows XP pre-loaded.
It too comes with a 1.6GHz Atom N270 processor, but Toshiba's also offering a version of the NB200 with the 1.66GHz N280. Both models come with Bluetooth and three USB ports. Built-in HSDPA 3G is an optional extra.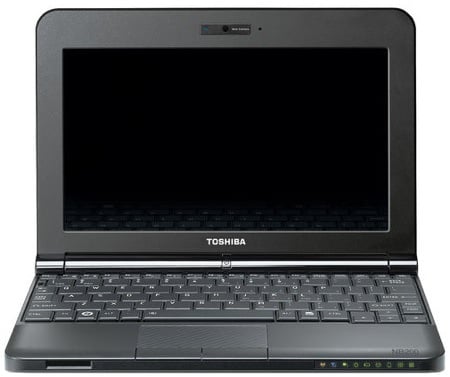 Standard netbook styling
You'll find the nine-hour battery pack is optional too: as standard, the NB200 comes with a three-cell battery good for four hours' runtime, according to Toshiba.
Toshiba promised a pink NB200, but won't arrive until Q3. The standard silver and grey model ships next month, with prices starting off at £319. ®
Review
Toshiba NB100