LSI mans up on bandwidth
Boosts 7900 array I/O and capacity, sees rise in DAS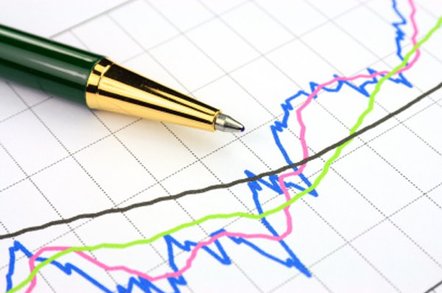 LSI Engenio has doubled the I/O bandwidth of its 7900 storage array, increased the drive count, and added full disk encryption.
The 7900 array, a mid-range modular product, was launched in October last year with 16 4Gbit/s Fibre Channel interfaces and support for up to 256 3.5-inch SATA or FC drives. It's used by SGI as the base for its IS4600, IBM for its DS5000 and Sun for its 6580, and Terradata will be shipping a product based on it soon.
LSI is uprating the FC ports to 8Gbit/s and increasing the drive count to 448 FC, SATA and now Seagate FDE (full disk encryption) drives. It's also adding its SafeStore Encryption Services. LSI Product marketing director Steve Gardner couldn't say which LSI customers would be taking the uprated 7900.
Our expectation, for what it's worth, is that some or all of them will take some or all of its features, as LSI will have designed the upgrade in consultation with them. Announcements might come as early as this week.
Gardner pointed out that drive-level encryption saved array controller CPU cycles.
The 7900 can have a mixture of three tiers of storage; for example: Tier 1 with 15K rpm FDE drives; tier 2 with 10K rpm FC drives; and tier 3 with SATA drives. Solid state drives (SSDs) are not available. Will they come? Gardner said: "Absolutely. We will have SSD capability, but not yet."
He said that LSI is seeing a resurgence in direct-attached storage (DAS), which will be visible to LSI because most of the top server vendors use LSI chips in DAS controllers. In particular, he said: "Microsoft is pushing people towards DAS. The preferred implementation of Exchange is DAS and not shared storage. Many of the cloud providers are using DAS bricks."
Gardner also opined that the server virtualisation trend was causing a need for larger, more robust and better-performing external storage systems. ®