Tech giants surrender to Oz Wi-Fi boffins
'Prior art' my Kookaburra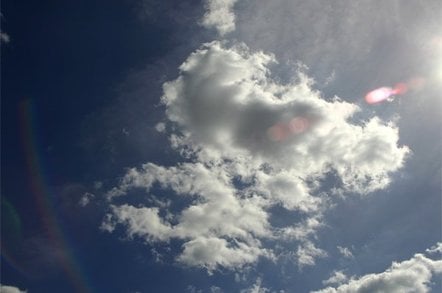 Some of the world's top tech companies have run up the white flag in the face of a national science agency's legal claim it invented key technologies behind Wi-Fi.
Each of the 14 companies the agency sued for copyright infringement in 2005 has cut confidential settlements with the Australian Commonwealth Scientific and Industrial Research Organization (CSIRO), it revealed today. They are Hewlett-Packard, Asus, Intel, Dell, Toshiba, Netgear, D-Link, Belkin, SMC, Accton, 3Com, Buffalo Technologies, Microsoft and Nintendo.
CSIRO claims to hold an essential patent granted in 1996 for 802.11a and 802.11g Wi-Fi technology, the adopted standard in almost every modern laptop and LAN device.
The agency alleged it had offered the companies licensing deals on "reasonable and non-discriminatory" terms at first, but was dismissed by most of the industry. CSIRO lawyers then vowed to sue any company using the 802.11 standard and refusing to pay up.
The opposition, which gained backing by the likes of Yahoo!, Apple, Nvidia, and the Consumer Electronics Association, argued CSIRO's patent was invalid due to the existence of prior art that made the patent claims "obvious" at the time it was filed.
Although CSIRO won a temporary US import ban against Japanese-owned Buffalo Technologies in June 2007, the ban was lifted while the case was sent to appeals court purgatory.
The first sign the the 14 companies would crack came early this month, when HP announced it had separately settled with the Australian agency.
The actual windfall CSIRO gained from the multiple settlements is unknown. CSIRO reportedly was never asking for much in licensing fees - but considering the breadth of the technology, it's likely to mean beaucoup bucks for the Australian agency.
CSIRO typically reinvests the proceeds it makes from research, so maybe it'll be power-generating jackets all around for Aussies.
It's also a result that should get any company using Wi-Fi products that hasn't been served by CSIRO very, very nervous. ®