Jackalope gets jaunty with Ubuntu nip and tuck
Growls over universal messaging
Evolution
The latest version of GNOME also has some very nice new tools for the oft-neglected Evolution mail client. Thanks to the new MAPI protocol support, Evolution should be much better at connecting to Microsoft Exchange mail servers.
Evolution also offers an easy way of importing data from Microsoft Outlook. It's tough to get too excited about desktop e-mail clients, but if you're heavily invested in Microsoft's mail system, the new tools make it much easier to migrate over to Ubuntu.
Also new under the hood is a new Linux kernel (version 2.6.28), which is primarily notable for moving the Ext4 file system to the stable category. Despite its new designation, Ext4 is not the default choice for Ubuntu. The automated install process will still format your disks with the tried and true Ext3. To get Ext4, you'll need to manually partition your disks.
We went ahead and used Ext4 for testing, and so far, we haven't run into any problems, but be warned that some users have experienced data loss with Ext4.
Also new in the kernel update are quite a few changes to the wireless system, including support for a number of new devices - there's even less chance you'll need to manually install Wi-Fi drivers.
Speed test
Jaunty is a bit zippier than its predecessor, but the speed boosts are incremental rather than jaw-dropping. One thing you'll notice immediately is the much faster installation process - in our case a mere ten minutes after inserting the live CD, we were ready to go with a fully functional Ubuntu desktop.
Jaunty also touts some improvements in boot time. We didn't really notice a spectacular change, but then again, we're not in the habit of restarting Linux very often so perhaps we just never noticed that startups were slow. It's worth noting that the speed boosts seem to be much greater for those willing to risk the Ext4 filesystem.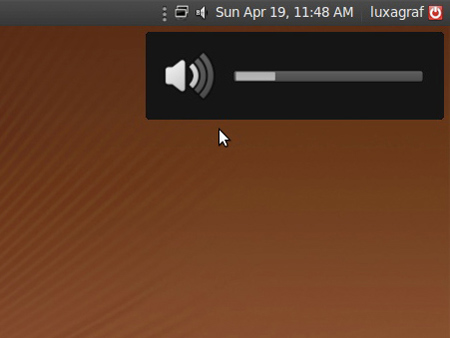 Growl-like notifications: a pleasant change, but not for everyone
There aren't many application updates for this round of Ubuntu. The newer Basero CD/DVD authoring tool sees an update, but stalwarts such as OpenOffice, GIMP 2.6, and Firefox have seen no major updates since Ubuntu 8.10.
Ubuntu 9.04 isn't a revolutionary release for desktop users, but it does provide a nice new message system and brings Ubuntu up-to-date with changes in GNOME and the Linux kernel. And at this point in Ubuntu's development, the slow-but-steady advances are exactly what users need - the underlying stability of Ubuntu remains up to par and perhaps even exceeds previous releases.
Also note that Ubuntu 9.04 will see the first official release of what's been called the "netbook remix," with official support for popular netbooks such as the Asus EeePC 900, Acer Aspire One, and Dell Mini 9. Although not listed as official, we haven't had any major problems running the netbook remix on our EeePC 1000H.
Kubuntu 9.04, the KDE variant of Ubuntu, includes KDE 4.2, with all the new apps and features found in KDE's latest release. ®