Spansion loses chief financial officer
Executive retention pay deal doesn't work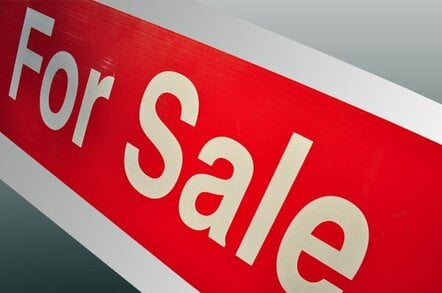 Troubled NOR flash maker Spansion's woes have got a little worse with the loss of its chief financial officer.
The problems relate to plunging NOR flash product sales. The firm has been badly affected by depressed NAND flash prices caused by over-supply. This prompted mobile phone manufacturers, who use NOR flash to store code and data to use more and more NAND flash, now cheaper, to store data with the amount of the faster NOR flash needed falling. Spansion supplies more NOR flash than anybody else and was hit hardest.
Spansion's woes prompted the resignation of its president and CEO, Bertrand Cambou in January. It said then that it was exploring strategic alternatives for a sale or merger. John Kispert was appointed as the new president and CEO on February 4. He said he'd continue the restructuring and also try to work out how to captialise on Spansion's intellectual property.
After laying off 3,000 people in February the troubled firm filed for Chapter 11 bankruptcy protection in March. When the form announced the lay-offs it also increased pay for its executives, a cruel contrast for the laid-off employees, in a move designed, it said, to persuade them to stay at the firm and see it through its troubles.
A $70m payment for IP infringement from Samsung on April 10 provided a welcome injection of funds.
One of its promising technologies is EcoRAM. This is a form of dynamic access flash memory which uses 2-bits per cell technology, known as MirrorBit Eclipse architecture, roughly similar to 2X multi-level cell NAND flash, to double the bit count and so reduce costs. Such EcoRAM can be used to bulk up memory in servers by fitting it in DIMM slots and providing a memory tier that has, Spansion says, the same read speed as RAM, a slightly slower write speed and, interestingly, only needing one eighth of the power of equivalent DRAM.
Spansion has a deal with Virident to supply servers with up to 512GB of memory, DRAM + EcoRAM, for data centres needing large in-memory datasets and lowered power consumption. Virident has just inked a deal with Numonyx to supply slash memory for such servers.
Were Spansion to sign deals with major server OEMs, as Fusion-io has done with its NAND flash ioDrive technology, then its prospects would be transformed.
CFO Dario Sacomani left Spansion on April 10, the firm revealed in a regulatory filing. It has not said why but he will stay for up to nine months on a part-time basis, while on full pay, to help in the transition to a new CEO. That seems generous.
The firm received a Nasdaq delisting notice on April 17, sent because it had failed to pay fees to Nasdaq for its listing.
The interim CFO is Thora Thoroddsen, an SVP at Brinko Associates, the crisis management consulting form which was hired by Spansion two days for it filed for Chaper 11. ®
Sponsored: Minds Mastering Machines - Call for papers now open