Intel X25-M solid-state drive firmware update
Speed booster
The update worked flawlessly on our drive, and the already present installation of Windows Vista, the apps and the files were all left intact.
HDTach 3.0.1
We tested the X25-M with both firmware versions 8610 and 8820, and were generally impressed by the update. Bizarrely, according to the synthetic HD Tach benchmark, the new firmware slows the read and write speeds by ten per cent.
CrystalDiskMark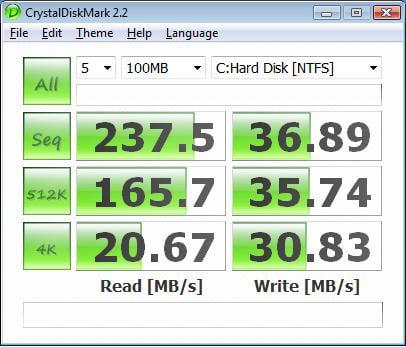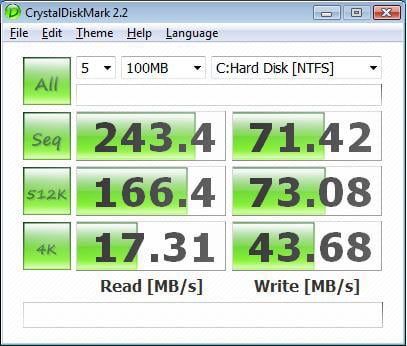 Firmware 8610 (top) and 8820
On the other hand, CrystalDiskMark shows that the write speed doubled from 35MB/s to 70MB/s. It was a similar story in ATTO Disk Benchmark, where the write speed also jumped forward. The read speeds evened out where they had previously been a touch erratic.