Apple rides fanbois to popularity crown (again)
4,564 Americans can't be wrong?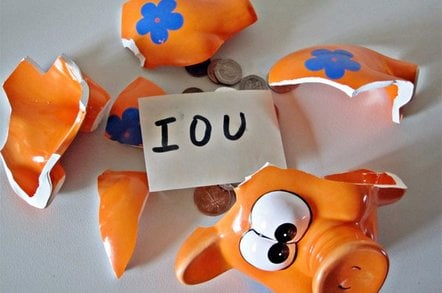 Apple trounced all competition in a recent Forrester Research customer-satisfaction survey. And in other news, dog bites man.
The Cupertinians have been rated as most-loved for years - but this time their margin of affection is embarrassing. According to Forrester's survey of 4,564 Americans, Apple scored a full 14 percentage points higher than their closest rival, Gateway (remember them?), at 80 to 66 per cent. Next down the list were HP, that company's sub-brand Compaq, and Dell.
Forrester also discovered that the entire personal-computer industry isn't highly regarded by the American consumer. Apple's 80 per cent rating placed them only in the "good" category, while Gateway's 66 placed them a mere one point into the "okay" category. All PC companies taken together managed to only squeak ahead of such consumer pariahs as ISPs, cable-TV services, and health-insurance cabals.
Even airlines scored better than personal-computer companies. Ponder that one for a moment.
Apple must be doing something right. According to the University of Michigan's annual American Customer Satisfaction Index, Cupertino has led all personal-computer makers in customer satisfaction for the past five years. Last year, J.D. Power pointed out the obvious fact that the iPhone was the most popular smartphone.
It can't just be cute ads and Jonathan Ive's design smarts that keep Apple's customers happy. Maybe Macs really are more intuitive and pleasurable to use for the average Joe and Jane.
Or maybe it's Vista. ®
Sponsored: Detecting cyber attacks as a small to medium business