Doc invents videogame sedation headset
Just for kids, though
Drugging kids as they play on Game Boys is an odd and slightly creepy thought. But a gadget's been invented that does just that.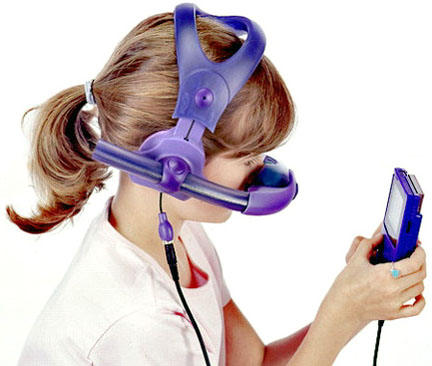 PediSedate: chill out while playing videogames
The PediSedate headset has been designed to help calm children before, say, going under the dentist's drill or before a serious operation. It's also specifically designed to connect into a Game Boy or CD player.
A nurse connects a canister of nitrous oxide to the colourful headset and in-built headphones relay sound from the connected CD player or Game Boy.
A snorkel nosepiece is then swung down to cover the child's nose, helping them to become comfortably sedated while playing videogames or listening to music.
Geoffrey A. Hart, a Boston-based anaesthesiologist, invented PediSedate, which it's claimed has already been "very well received by parents, kids and health-care workers". We're not sure Nintendo's endorsed it as an official Game Boy accessory, though.
Hopefully Hart might opt to modernise the headset's entertainment plug-ins in future with, say, the option to hook it into a PlayStation Portable or iPhone…
PediSedate has already been patented and is currently undergoing a second phase of clinical trials at a hospital in New England, North America. ®