The PlayStation Portable (PSP) may one day support 3D driving games, of sorts. At least according to a patent application filed by Sony for a PSP-controlled RC car.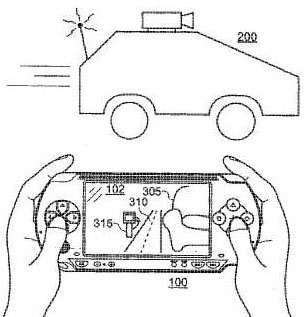 The PSP would control the RC car and roof-mounted camera
The firm's applied to patent its idea for an RC car with a small camcorder fitted on top, both of which would then both controlled by Sony's handheld console, according to various reports.
The application describes how the PSP could be used to drive the RC car around a plotted augmented reality course. For example, when the car's camera drives past your stepmother, the gamer would instead see a hideous fire-breathing dragon onscreen.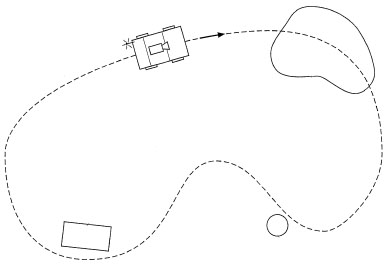 Augmented reality driving could be possible
By plotting the route the gamer must make the car follow, users would also be less likely to accidentally drive the car out of an open balcony window becuase the car would stop when outside of its plotted zone.
The RC car could also be used as a peeping tom. According to the patent application "a user may control the car…so as to spy on their friends…then upload the stored video images to a website".
A speaker would be mounted onto the RC car, allowing its driver to shout out at passing…erm…household objects. The speaker would also be able to reproduce engine noises and mimic the sounds of specific sports cars, such as Ferraris.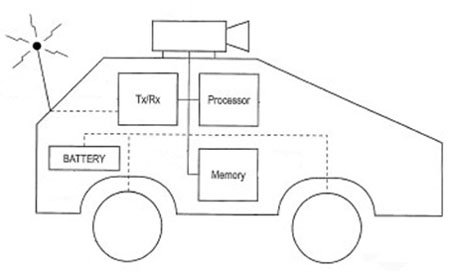 Inside the RC car
Presumably the PSP would pick-up the driver's speech using its built-in microphone, but exactly how the car would be controlled by the PSP is still unclear. It's possible Sony will also design a clip-on data transfer gadget.
No plans to produce the PSP-controlled RC car have been announced. ®
Sponsored: How to simplify data protection on Amazon Web Services