Clock starts ticking: Office 2010 will definitely ship in... 2010
Microsoft to serve up 64-bit version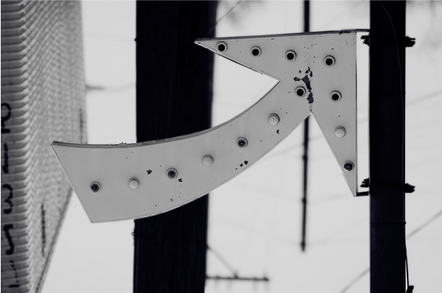 Microsoft is expected to announce later today that Office 2010 will be released to manufacturers in the first half of next year, and it will come in 32-bit and 64-bit flavours.
"Yes, Office will have two separate 32-bit and 64-bit versions. Office 2010 will be the first to do this," an MS spokesdroid told Ars Technica. Previous versions of the software package have been available only as 16-bit or 32-bit.
Shifting gears to 64-bit will mean users with beefed-up operating systems won't have to emulate a 32-bit environment in order to run Office 2010.
The firm will also reveal later today that the product has been given the official name of Office 2010. Up to now Microsoft's forthcoming desktop apps suite that includes Excel, Word and PowerPoint, had carried the codename of Office 14.
However, Redmond is remaining characteristically cagey about issuing a specific launch date for Office 2010, other than to give a frankly sizeable six-month buffer for the vendor's developers to work within.
The software giant's boss Steve Ballmer confirmed in February that Microsoft's next Office suite wouldn't be made available in 2009, as had been rumoured in some quarters.
A technical preview version of the product is expected to arrive in the third quarter of this year when Microsoft will be urging thousands of testers, presumably pooled from its MSDN and TechNet community, to play with Office 2010.
Additionally, Microsoft is readying a new version of its Exchange 2010 - previously dubbed Exchange 14 - email server for the second half of this year. A beta for the product was released today and can be downloaded here.
Meanwhile, a second service pack for Microsoft's current productivity suite - Office 2007 - will land on 28 April, Redmond confirmed yesterday. ®
Sponsored: Minds Mastering Machines - Call for papers now open