US superputer nuke boffins puff mighty, arse-kicking GPU
Petaflop pipe-fatness touches 25 kilowrists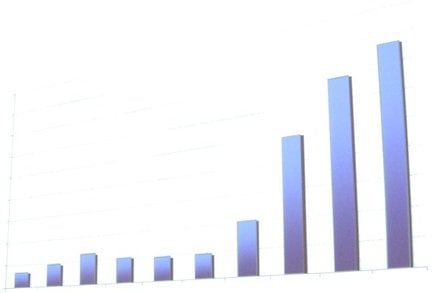 It almost goes without saying these days that if you have a powerful computer you should also have a powerful graphics card. This also holds true in the world of supercomputing: boffins operating the fifth most powerful known computer in the world - the "Intrepid" system at the Argonne US national laboratory - are chuffed as ninepence with their new "Eureka" graphics card. Well, house of cards.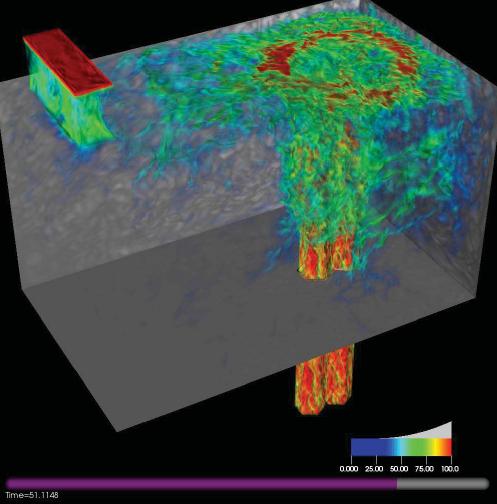 Hmm, yes, that jet of molten metal is quite powerful.
"Eureka provides a vital link between simulation and analysis by allowing scientists to probe and interrogate their data in an interactive manner," says federal computer scientist Paul Fischer of the Argonne lab. "Since Eureka and Intrepid share a disk, there is no need to move data between machines. Eureka dramatically reduces the amount of time needed to create these hugely complex visualizations, while greatly boosting their quality."
The Intrepid supercomputer itself, ranked fifth on the latest Top500 league table, is a half-petaflop machine able to perform up to 557 trillion floating-point operations in a second. It's used to model and simulate all kinds of fiendishly complicated stuff: currents in the liquid metal coolant of nuclear reactors, what goes on inside Type 1a supernovae, that style of thing.
The only difficulty is displaying the data properly, and that's where the Eureka GPU comes in. Eureka consists of multiple racks containing stacked "pizza boxes", each of which holds four NVIDIA Quadro Plex S4 GPUs. Eureka has 212 Quadros, and another 214 Xeon four-core processors as well. The whole thing together apparently offers "111 teraflops and more than 3.2 terabytes of RAM" in its own right.
Needless to say, this requires some hefty pipework. According to the Argonne lab:
The heart of Eureka's data-management system contains a nine-switch complex that supports up to 2,048 connections, each of which simultaneously exchanges data at roughly 1 billion bytes per second. The storage system consists of a bank of more than 10,000 disk drives that will send and receive data from the Blue Gene/P's more than 100,000 processors. Altogether, this system can deliver nearly 80 billion bytes per second to and from the disk — the equivalent of transferring the content of 100 full CDs every second.
CDs? If our calculations are correct, the linkage between Eureka and the Intrepid disk stacks would thus be able to carry almost 25 thousand simultaneous 720 x 480 HD porn video streams, as such being rated at 25 kilowrists in Reg units.
The Argonne boffins consider that their special visualization graphics unit will "enable breakthrough science" to be achieved using Intrepid. It would also be able, of course, to run <cripplingly resource-hungry game of your choice> with everything turned up to full.
There's more from the US computer boffins here (pdf). ®
Sponsored: Detecting cyber attacks as a small to medium business