SandForce's revolutionary SSD controller
Equivalent and fast read 'n' write speed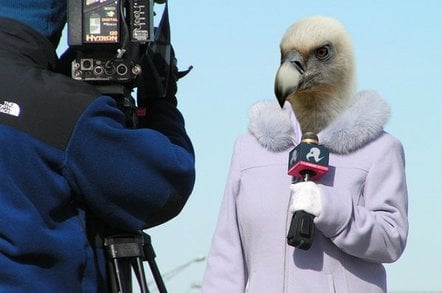 Major storage OEMS are expected to release commodity NAND chip-based flash memory products this year based on a new SandForce controller offering fast and symmetric read and write speeds, 80 times more endurance than notebook flash, and peak performance maintained for five years.
SandForce is a newly-visible fab-less startup. It has announced its SF-1000 SSD (Solid State Drive) processor family, and it's presenting itself as fully capable of supplying enterprise-class SSD controller functions better than any existing enterprise SSD product supplier such as Fusion-io, Intel, STEC, TMS, and Violin Memory.
It was founded by current CEO and president Alex Naqvi in June 2006 and based in Cupertino. The idea was to design a single system-on-a-chip (SOC) to control a solid state drive composed of ether single-level cell (SLC) or multi-level cell (MLC - 2-bit) commodity NAND chips and, by clever processor design, provide faster speed, longer endurance, lower power, and better data integrity than any other enterprise NAND flash SSD supplier.
There have been two funding rounds. The B-round was completed in February this year, with "total funding north of twenty million," according to Naqvi, from two venture capital firms, Storm Ventures and Doll Capital Management, now DCM, as well as "Tier-1 storage companies." Who might they be?
Naqvi reckons there are around ten top tier storage companies. Likely candidates could include EMC, HDS, HP, IBM, NetApp, Seagate, Western Digital, possibly Sun, maybe LSI. Two or more of them would appear to be SandForce investors.
In February 2008, SandForce licensed Tensilica's Diamond Standard 108Mini RISC controller core to use in its storage controller chipset designs.
SandForce has since moved to Saratoga, with a 15,000 square foot headquarters lease, and it has slightly more than 50 employees. The chief technology officer CTO is Radoslav Danilak who comes from NVidia and has a number of patents filed. The firm's VP of engineering, Amaresh Kumar, also comes from NVidia.
Performance
The SandForce controller's performance is stated to be 30,000 IOPS and 250MB/sec with either reading or writing of 4KB data blocks. This read-write symmetry is most unusual in the NAND flash world. Also, the read and write performance of 250MB/sec seems fast. Look at SuperTalent: Its MLC-based MasterDrive RX has a maximum sequential read speed of 230MB/sec and a maximum sequential write speed of 160MB/sec. Its SLC MasterDrive RX does 230MB/sec reading and and has a 200MB/sec maximum sequential write speed. SandForce must have some secret sauce here.
Typically flash writes take longer than reads because the write operation has to be preceded by a delete operation. Has SandForce found a way to do deletes in the background so that a write can be completed in a single operation?
One of Danilak's patents refers to using compression to increase performance in a data storage system.
The controller is coupled with a hardware compression/decompression engine. Compressed data is stored in a particular, primary region of the data storage device with any overflow data in a mapped overflow region. When read the decompressed data is stored in the host server's DRAM with the DRAM location stored in a table along with the storage device address, the pair constituting a pointer linking the DRAM address to the storage device address.
This appears to mean that, if there is a write request for the DRAM data, then it can be written at once to the storage device address. If no pointer exists then data in DRAM is written via a read-modify-write sequence, which takes longer.
System performance is increased as a result of data compression because less information is written to, and read from, the (storage device). Two more of the Danilak patents deal with compression.
Sponsored: Detecting cyber attacks as a small to medium business