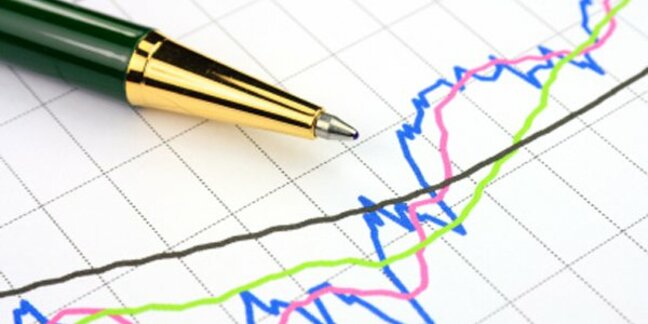 There are so many things that software giant Microsoft could do with a seasoned chip designer of the caliber of Marc Tremblay, it's a wonder Sun would ever let him get away in the first place.
As we pointed out yesterday, not everything that Tremblay helped etch into silicon at Sun turned into gold. But plenty of the chips he lead the design for or contributed to mightily did end up bringing in the revenues and profits for Sun, particularly before and during the dot-com boom. So what does Microsoft want with Tremblay?
The company is not being terribly precise yet, but Microsoft did offer up a statement by email that says Tremblay is being given the title of distinguished engineer within the company's Strategic Software/Silicon Architectures team, which is known as SiArch. (And thereby ignoring the strategic software part. Go figure. Something about making billions of dollars makes companies lose their minds, I guess).
"We're pleased to welcome Marc Tremblay as a Distinguished Engineer at Microsoft," the statement reads. "Marc joins the Strategic Software/Silicon Architectures group, reporting to KD Hallman, general manager. Marc will help oversee cross-company technical task forces and strategic direction for the company's software and semiconductor technologies."
That clears everything up about what Tremblay will be doing, right?
Microsoft doesn't say much about SiArch publicly, but in this job posting that is still held within MSN's cache, we get a little view into what it is:
Strategic Software/Silicon Architectures (SiArch, pronounced "psi-ark") is looking for a senior technology manager to coordinate efforts working with one of our hardware partners, and to orchestrate the cross divisional development of Microsoft's technical strategy with respect to that partner, in a number of critical software/hardware boundary areas. SiArch reports into the Advanced Strategies & Policy division and is chartered with ensuring the success of novel advances in software and hardware by working cross divisionally to develop the Microsoft-wide strategies and build strong relationships with key hardware partners. The team works with the most senior technical and business people at Microsoft at the forefront of the software/hardware innovation areas, setting company-wide and industry-impacting strategy. Examples of the companies that we are coordinating with include Intel, AMD, nVidia, Qualcomm, Samsung, TI, and Cisco. Examples of critical technology areas include: parallel computing, virtualization, memory, networking, power management, security, video, and graphics.
According to this biography, Ty Carlson, who has been at Microsoft for more than two decades, is an architect at the SiArch group and is responsible for "all-up strategic roadmap for Microsoft and the alignment with Microsoft's strategic hardware partners" and that the current areas of focus for SiArch include "heterogeneous many-core (parallel) computing, green computing, and adaptive computing."
This elite group of nerds at SiArch also includes Jim Rottsolk, one of the founders of supercomputer maker Tera Computer, which ate supercomputer maker Cray in March 2000 and took its name. Rottsolk is a senior director at SiArch. (Burton Smith, one of the co-founders of Tera and its chief scientist, has been at Microsoft as a technical fellow, reporting directly to Craig Mundie, the company's chief technical officer, since October 2006).
Microsoft has a fairly substantial business in Xbox game consoles where it most definitely is heavily involved in processor design. The company didn't just take stock Power processors from IBM, but rather worked with Big Blue to create the custom, three-core "Xenon" XCPU family of Power RISC chips that are used in the Xbox consoles. It seems unlikely that Tremblay is being hired to come up with a replacement for these XCPUs, but it could be.
It certainly would be a blow to IBM's Power platform if Microsoft decided that it wanted to create its own chip, perhaps one based on the x64 architecture. And if Sony and Nintendo similarly abandon the Power chips they use in their game consoles, this would put tremendous pressure on Big Blue's commercial Power systems business, which relies on those game console chip sales to make its East Fishkill, New York chip foundry stay afloat financially. No one is suggesting that Microsoft, Sony, or Nintendo are moving off Power, but Apple did. So it can happen.
Now you begin to understand why IBM acquired Transitive last November for its QuickTransit emulation software, which Apple used to run applications compiled for Power chips in emulated mode on Intel's x64 processors. QuickTransit is a perfect defensive-offensive move for servers and game consoles. One way or another, IBM will make money is someone dumps a platform but has legacy software issues to wrestle with.
It is far more likely that Tremblay will be involved with helping Microsoft made its Windows platforms better able to take advantage of processors with many cores and possibly many threads per core. This is, of course, the grand challenge that all computer system makers are facing. If Moore's Law keeps putting more cores and threads on chips and software can't take advantage of it, then people will stop buying new computers.
For Sun, Tremblay's departure to Microsoft is both embarrassing and disturbing. Not so much for the short term as for the long term of the Sparc processor and its related server platforms.
In late January, Sun's president and chief executive officer, Jonathan Schwartz, confirmed that Sun's 16-core "Rock" UltraSparc-RK processors were on track for a launch in the second half of this year in the "Supernova" family of servers. Those machines are coming to market at least a year late (more if you don't want to be generous to Sun), and unless something really radical happens - such as IBM trying to buy Sun and the deal fails - it is hard to imagine that Sun will not follow through and put the Supernovas into the field.
The Supernova server lineup is already set, as El Reg reported back in early February, with servers coming out most likely with two, four, and right Rock processors in NUMA-oid clusters with a single system image for Solaris to play in or to be carved up into lost of logical domain (LDom) partitions if customers want to go that way.
While plenty of people are talking about how the Rock is dead and the Supernovas are dead, if the chips and machines work and Sun has spend heaven only knows how much money on research and development, the Supernovas will come to market. Sun has to get as much of that bait back as it can and also land some big fish. But if Tremblay left because Sun is putting the kibosh on future Sparc development and to focus on creating x64-based server designs that scale as far as Rock machines do, then Sparc customers are going to be hesitant to buy Rock-based servers. And that will be true no matter how good they are. As it is, with Sun under pressure financially and making layoffs, customers are already plenty jumpy.
Tremblay's jump to Microsoft may force Sun to make some pretty emphatic statements about the Rock chip and the Supernova servers to dispel any idea that the products are dead. Sun is in a quiet period now ahead of an earnings report due on April 28, so it really can't do a lot of commenting. But at that time, Sun's top brass better clear all this up or they are going to really do a lot of damage to whatever Rock business Sun can get in 2009 and beyond. And if the Rock family and possibly the Niagara family of Sparc chips are dead, Schwartz & Company had better come up with a good story with Fujitsu, tell it clearly, and get back to business selling servers that run Solaris. ®
Sponsored: Practical tips for Office 365 tenant-to-tenant migration