Mitsubishi unveils 3D TV line-up
With just a few drawbacks
With 3D fast replacing HD as the latest TV buzzword, Mitsubishi has stepped up to the multi-dimensional plate and announced its launch of two 3D-ready TV families.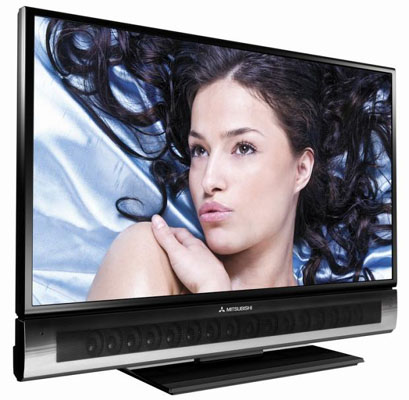 Buy this Mitsubishi 837, get some 3D specs, find some 3D content, and you're ready to roll
Although technically "ready" to display 3D content, the downside - as Mitsubishi admitted – is that in order watch such content the screens will "require source devices to support checkerboard display formats" for display of 3D videogames or films.
Since a 3D standard hasn't emerged for DVD or Blu-ray yet, it's also possible one will be created that isn't compatible with your 3D Mitsubishi set. You'll also need the silly specs.
Put all the 3D cons aside, though and Mitsubishi's 737 series offers you the option of watching 3D on a 1080p 82in, 75in, 65in or 60in screen. While the 1080p 837 trio ranges between 82in and 65in.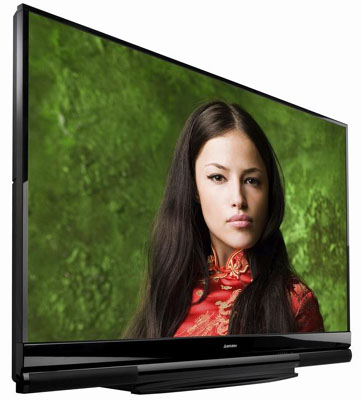 The 737 series of 3D Mitsubishi sets
Each has a 120Hz refresh rate.
The 737 range costs between $1500 (£1022/€1135) and $4200 (£2862/€3178), while the 837 series is priced between $2200 (£1499/€1664) and $5000 (£3408/€3784). ®