Acer extends Aspire One netbook line with 11.6in model
'Pro' version too
Acer has ramped up its Aspire One netbook family - arguably pushing the range out of netbook territory with a 11.6in model.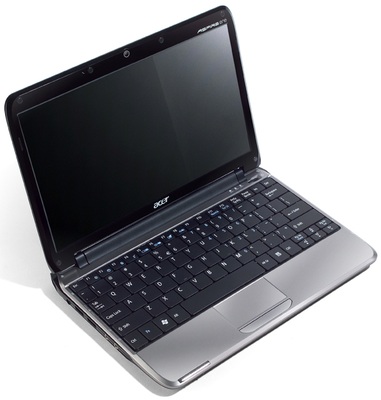 Acer's Aspire One 751: 11.6in screen
Said machine, described simply as the "11.6in Aspire One" will be equipped with an Intel Atom processor Acer wouldn't name but - given the use of a US15W chipset, is undoubtedly a Z-series part design for handheld internet tablets rather than netbooks.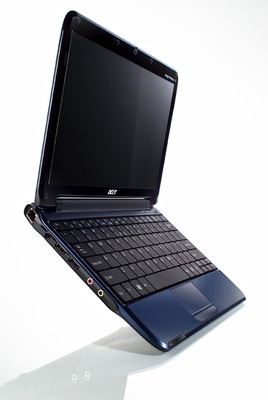 Inch thick
Acer provided pics of a machine called the Aspire One 751, which has a large-looking display, so we assume it's the 11.6in model.
Acer's reticence to talk about speeds and feeds suggests to us the netbook will use the newly announced 2GHz Z550. Acer did say the machine will incorporate a 160GB hard drive, 802.11b/g Wi-Fi, Bluetooth and 3G, though the latter's likely to be optional.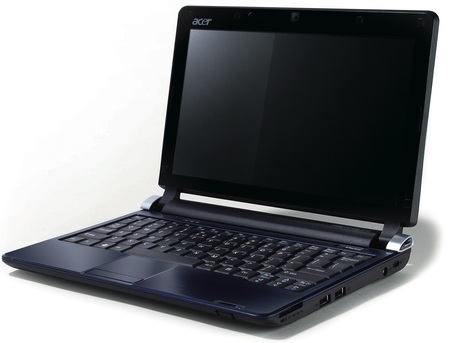 The D250: just like the D150 only slightly thinner
Acer also formally introduced the 10.1in Aspire One D250, follow on to the recently released D150. There's no real difference in specifications - the D250's key feature is its thinness. It's 25.4mm thick to the D150's 33.4mm thickness, so not exactly a huge difference between them - or between them D250 and the 11.6in, which is also 25.4mm thick.
The D250 will be made available - when, Acer didn't say - with a choice of 1.6GHz N270 or 1.68GHz N280 Atom CPU; up to 2GB of DDR 2 memory; a 160GB hard drive; 802.11b/g Wi-Fi; Bluetooth 2.0+EDR; 10/100Mb/s Ethernet; and either a three- or six-cell battery. The 10.1in screen has a resolution of 1024 x 600.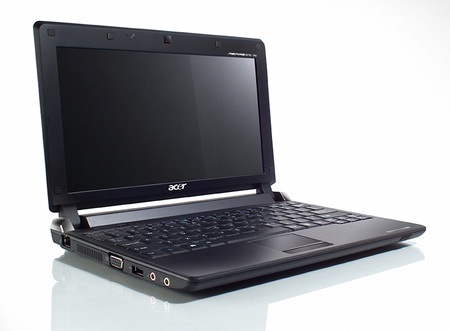 The P531: business oriented
Acer also showed off the Aspire One P531, the anticipated 'pro' machine that has a more business-like look than the D150 or D250. Again, no detailed specs were provided, but we'd expect the P531 to have comparable specs to the D250.
Acer was mum on pricing and availability too. ®
Netbook Reviews
HP Mini 2140
Dell Inspiron Mini 12
Samsung NC10
Asus Eee PC 1000HE
Sponsored: From CDO to CEO