Keeping up with the Zetta Joneses
Store primary data in Zetta's cloud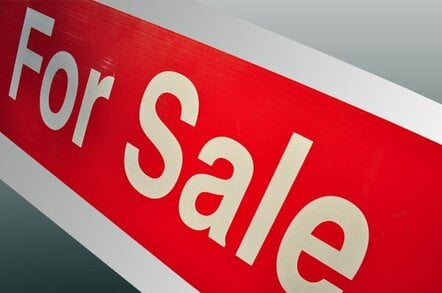 Start-up Zetta is offering cloud storage services for mid-sized enterprise's primary unstructured data. It provides multi-drive, multi-node and multi-component redundancy to counteract perceptions of cloud unreliability.
Chris Schin, Zetta's VP for products, says that the Zetta cloud is designed for enterprise IT needs, "not Web 2.0 developer communities like Amazon's S3." The target customer has up to 1,000 employees and 10-20TB under management, and is facing "a very high degree of unstructured data growth, data that increasingly has to be kept." Such customers could be enduring a 60 per cent year-on-year growth in their storage footprint.
Such organisations may be using or contemplating using network-attached storage (NAS) from suppliers such as NetApp and Isilon, but these have to be planned and managed. Zetta's cloud is less expensive but just as, if not more, reliable. They may also be contemplating what Schin categorises as Web 2.0 storage services such as S3, Mossa and Nirvanix, which he says are great for storage on demand for the developer community.
The Zetta cloud offers familiar enterprise-friendly interfaces such as NFS, CIFS, iSCSI (coming soon) and FTP plus WebDav, and it has better data integrity and protection features such as file system snapshots. The Zetta file system can span geographic regions and maps to a permanent mount point on the network. Data is encrypted and the data protection is called RAIN6 N+3, where RAIN stands for a Redundant Array of Independent Nodes. Geo-redundant replication is used to facilitate this. Three of the nodes can go down without causing data loss. Schin says most good filers only offer RAID6 N+2, the ability to withstand up to two drive failures.
There is a cyclic redundancy check (CRC) on all the data Zetta writes to disk. The data's CRC is rechecked on access to ensure integrity. A background process also trawls the Zetta store, re-computing CRCs and comparing them to stored ones. If there is a fault then data is restored from an uncorrupted location so that the Zetta store is, to this extent, self-repairing. Schin says: " Our system architecture, our entire infrastructure, right down to the network layer, is N+3. We can lose three components in a layer and everything still works. We'll offer a 100 per cent data integrity guarantee to customers who choose the geo-diversity option."
In fact there will be various availability and performance SLA guarantees.
The Zetta cloud storage service is available on demand and customers only pay for the storage footprint they require. The access speed is not fast enough for transaction, fast-response data accesses, such as data marts or other high-IO rate operations.
The pitch is for storage in the cloud - from 1 to 7PB of unstructured data with five nines availability. It's an archive for unstructured data with the users' hard drives virtualised to Zetta.
The target start price is $0.25/GB/month with the cost per GB falling as the amount of stored data rises. The service is currently in a second round of beta testing with a third round starting this month. General availability is slated for the third quarter. That will be based on multiple USA west coast points of presence in Zetta's own data centres. In future, footprint will be taken in hosting and co-location facilities. ®
Sponsored: Detecting cyber attacks as a small to medium business