SNIA embraces NAS and FCoE
Ethernet bunk-up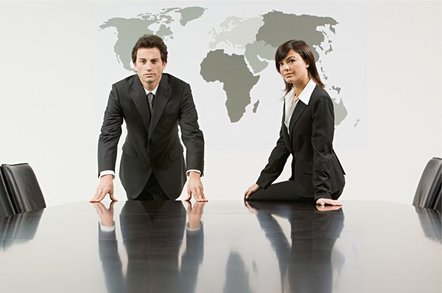 The SNIA (Storage Networking Industry Association) is bringing NAS (Network-Attached Storage) networking into its mainstream activities by expanding its IP Storage Forum into the Ethernet Storage Forum (ESF).
SNIA forums are marketing bodies set up to provide marketing and educational materials explaining the features, benefits and best practices of the technologies they look after.
The IP Storage Forum (ISF) was, and remains, iSCSI-focussed. That focus is expressed as a Significant Interest Group (SIG) in the ESF. Its aim is to drive the market growth and broad adoption of iSCSI. Member companies include Compellent, Dell, HP, Intel, Microsoft, NEC, NetApp and Sun.
A second and new SIG is the NFS SIG, which will be focused on NFS-based NAS. It will particularly look at parallel NFS (pNFS). The founding members of this SIG include EMC, NetApp, Panasas and Sun.
The ESF aims to introduce a second new SIG focused on the CIFS and SMB protocols.
David Dale, the chair of the ESF, said: "The Forum was chartered only to promote IP-based SAN technologies - iSCSI, FCIP and iFCP - and we were constantly being asked by IT professionals why we don't cover other Ethernet-based storage, such as NAS. The change in charter is largely in response to those requests, together with increasing market demand for Ethernet-connected storage, and continued vendor support."
The context around this change of direction by the SNIA is that: "Analysts assess that more than 30 per cent of the storage networking market in 2009 will be Ethernet-connected, with a growing number of enterprises implementing "Ethernet-only data centres" with all storage traffic using an Ethernet infrastructure for SAN, NAS, and remote datacentre connectivity. Analysts also project this phenomenon is likely to become increasingly widespread in the coming years as 10 GbitE is more aggressively deployed and Fibre Channel over Ethernet (FCoE) solutions are brought to market."
The greater concentration on Ethernet, helped by FCoE, will probably be regarded as inevitable and timely. More so than the somewhat tardy adoption of NAS, in any case. ®
Sponsored: Detecting cyber attacks as a small to medium business