EMC gets social to push storage
LinkedIn, Facebook manipulated by heartless megacorp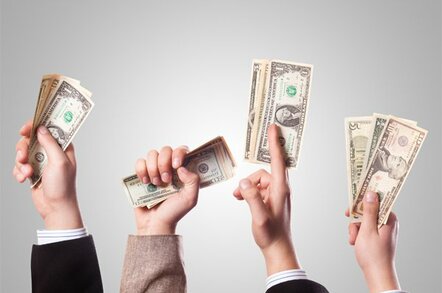 EMC's marketing department has had an epiphany - the PR efforts for its April 14th virtual event include a heavy dash of social networking.
The Overtake The Future event has had both Facebook and LinkedIn groups set up, with teaser notes suggesting people interested in the idea join the groups and participate in the discussion/event/whatever. EMC seems also to have contacted storage bloggers and others about the event.
Logically it is a total nonsense - how can you overtake the future? - but it expresses the idea of getting a jump on the slow coaches. "Come on, we all want to be fast adopters and help lead our businesses ahead," it seems to say, while the slow coaches look on in dumb admiration.
There were 277 members of the LinkedIn Overtake the Future 4.14.09 group when I looked, and 187 for the equivalent Facebook group.
I wonder if EMC paid Facebook and LinkedIn for this marketing activity?
The LinkedIn group owner is Becky Mendenhall, who is apparently an EMC Marketing person in the Boston area.
Becky Mendenhall is also listed on Facebook where she is noted as a fan of the Overtake the Future 4.14.09 event.
So here is EMC manipulating social media websites as part of its product marketing. How cool is that? Will the members of the groups realise they are participating in an EMC product marketing programme, and that they are helping to spread EMC marketing messages as they talk about these groups and the group website content to friends and colleagues? ®
Sponsored: Detecting cyber attacks as a small to medium business