Apart from audio and video playback the P3 also supports JPEG, PNG and BMP image files, has a non-RDS FM radio with a record facility, a voice recorder and stereo Bluetooth. The P3 also supports Shockwave Flash (.SWF) files and games, though ours only came pre-loaded with, of all things, a virtual metronome.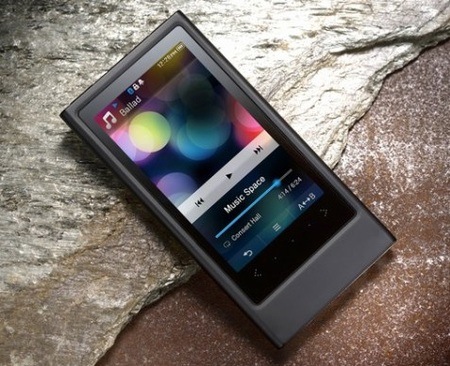 Not a bad music player
The P3's Bluetooth worked remarkably well, hooking up to a Sony Ericsson K850i phone - to swap content and work as a hands-free speaker - a Dell laptop and a pair of Sony Bluetooth headphones without any issues.
Finally, you can use the bundled EmoDio media manager software to convert text files into Text-To-Speech files that the P3 can then read back to you. This worked remarkably well if our experiment with a chunk of Northanger Abbey was anything to go by.
The P2 was always one of the better sounding PMPs on the market but Samsung has raised its game with the P3 to put it right up alongside Sony's S-series Walkman as one of the best sounding music players currently available. It's just a shame that, unlike Sony, Samsung didn't see fit to supply the P3 with a decent set of earphones, the bundled earbuds being rather cheap and dismal affairs.
The P3 is a loud one too. My God, but it pumps out some volume. Using the office Sennheiser HD-25s, our ear drums cried 'enough!' well before the P3 ran out of steam, making it a solid choice for anyone who regularly listens to their music while flying.
Like the Q1, the P3 comes with Samsung's DNSe3 sound modification software, which, if a little complicated – especially after the on/off simplicity of Philips' FullSound system – does allow you to mess about with the P3's sound profiles until the sun falls out of the sky and to put some of the life back into lower-quality lossy music files.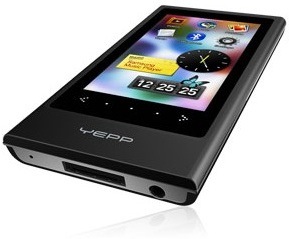 Plays Flash games too
When watching video you can access a simplified version of DNSe3 that lets you swap the sound profile between Normal, Drama and Action, each setting altering the balance between the various dynamic parts of the soundtrack.
Sponsored: Practical tips for Office 365 tenant-to-tenant migration