Artist slices gadgets using CT scanner
Medical machine creates hi-tech artwork
Ever wondered what your gadgets look like on the inside? One artist has, and has begun capturing the inner workings of everything from the iPhone to laptops – without taking a screwdriver to them.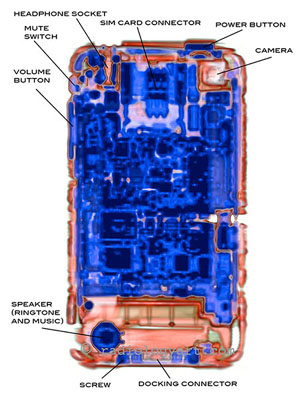 The iPhone, as seen through a CT scanner
Student Satre Stuelke snaps images of gadgets using a CT scanner, which slices through a given object to build up a image of the gadget' innards, layer by layer.
The process is "dedicated to the deeper visualisation of various objects that hold unique cultural importance in modern society", apparently.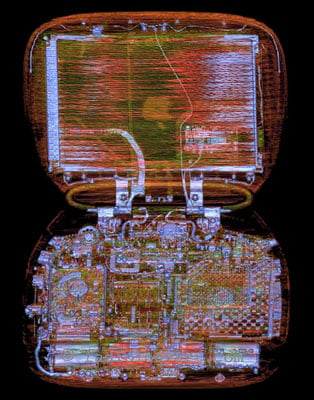 An Apple iBook
He's already put the iPhone through a CT scanner, which he said enables viewers to see the phone's circuit board, "many chips" and various "interconnected parts".
Good. We believe there aren't enough interconnected parts in this business.
The artist's CT scan of a clamshell Apple iBook reveals the AirPort antenna dangling down over the display and the machine's various ports down its left-hand side. Apple's logo is also visible.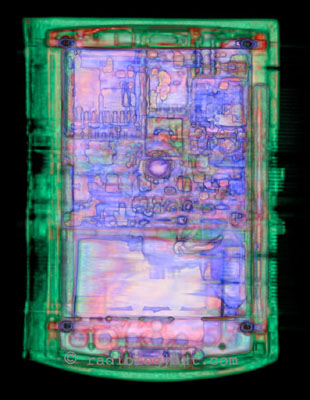 A Palm PDA
A scan of an unspecified Palm PDA takes us under the portable gadget's outer façade so that we can see the stylus safely stowed away inside.
You can view more of Stuelke's scans online. ®