AMD Atom alternative arrives in BenQ nettop
The iMac-like nScreen
AMD's 'Yukon' platform for ultra-thin laptops has found a home in a... desktop, courtesy of BenQ.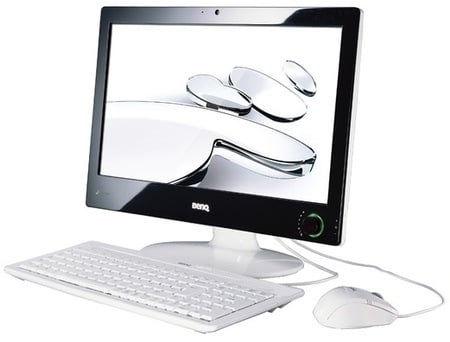 BenQ's nScreen: AMD's Atom alternative on board
BenQ's all-in-one iMac-alike nScreen i91, which was announced last month, has finally arrived in Asia, local reports reveal, and it contains two key Yukon parts: the Sempron 210U processor and the M690E integrated chipset.
The Sempron runs at 1.5GHz and is coupled with 1GB of 667MHz DDR 2 memory. The all-in-one can be picked up with either 4-16GB of solid-state storage, or 120-250GB hard drive capacity. It has 802.11b/g Wi-Fi, 10.100Mb/s Ethernet and a pair of USB 2.0 ports.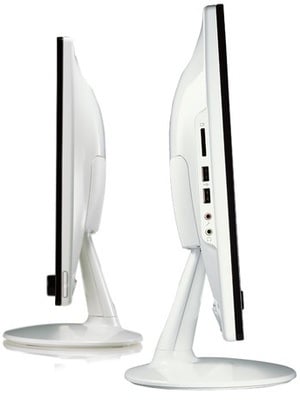 Nettop-standard ports
All of which has a rather nettop/netbook flavour to it, and, indeed, BenQ is pitching the nScreen i91 as a web access machine. Just to put the seal on it, the desktop will be made available with a choice of Linux or Windows XP.
The display is an 18.5in, 16:9 aspect ratio panel believed to have a 1366 x 768 resolution. The whole thing measures 454 x 361 x 61.37mm, including the stand. ®
Sponsored: How to Process, Wrangle, Analyze and Visualize your Data with Three Complementary Tools