Sun sells two Constellation supers for $30m
Solar weather Down Under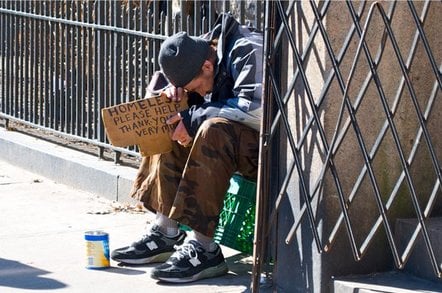 Sun Microsystems may be keeping quiet as lawyers apparently work out the details of a sale to IBM, but the company has made one announcement: a $30m deal to sell two of its "Constellation" supercomputers to support weather forecasting and academic research in Australia.
Sun will install two complete Constellation systems, with more than 2,500 blade servers based on the impending "Nehalem EP" Xeon 5500 processors from Intel, which will be launched next Monday.
More than 1,500 of the blades will be installed at a data center at the Australian National University in Canberra, supporting various kinds of research across multiple universities in the country (mostly climate modeling and earth science), and more than 1,000 additional blades being installed at the Bureau of Meteorology in Melbourne to do weather forecasting.
Sun did not provide the feeds and speeds of the Constellation cluster, since the Nehalem EP chips are not yet announced, but Andrew Goodlace, acting director of Sun Australia-New Zealand, told trade rag AustralianIT that the peak performance of the two machines was 176 teraflops.
The details of the system were not announced, but it is likely that the two Constellation setups are based on a second-generation "Magnum" InfiniBand switch that Sun was previewing at the SC08 supercomputing show last November. At the time, John Fowler, general manager of Sun's Systems Group, gave us a preview of a Nehalem blade that packed dual two-socket Nehalem motherboards side-by-side, each sporting quad-data rate (QDR) InfiniBand ports (40 Gb/sec) coming right off the mobos.
The first generation of Sun x64 blades used in the Constellation setup used PCI-Express peripheral cards to link out to the InfiniBand switch. It is almost certain that the Aussies have put the new (and matching) QDR version of the Magnum switch at the heart of the two machines. This new switch, which has not yet been announced, has 648 QDR ports, compared to the 3,456 ports of the original Magnum switch (which ran at dual-data rate, or 20 Gb/sec, speeds). The system could be using the forthcoming "Genesis" hybrid disk and flash arrays that Sun has created for HPC customers, too.
Sun did say that the two Constellation machines sold to the Aussies would be running its HPC Stack, Linux Edition, which includes the Lustre clustered file system, ClusterTools for setting up and managing MPI-style clusters, and its Studio compiler tools, all atop Red Hat Enterprise Linux 5.2.
The National Computational Infrastructure HPC facility run by ANU currently has a 1,928 core Altix 3700 Itanium-Linux supercomputer plus an Altix XE supercomputer cluster with 1,264 cores; both machines are made by Silicon Graphics and both run Linux. The combined performance of these machines is 27.5 teraflops.
Sun announced the Constellation supercomputer in November 2007. It's the pet project that Andy Bechtolsheim, Sun's longtime chief technology officer, was working on independently on the InfiniBand switch and related blade servers at Kealia, which Sun bought in February 2004 to revitalize its x64 server business and make a stand in the HPC space. It is perhaps significant that last October Bechtolsheim stopped being a full-time employee at Sun and is now working at a startup called Arista Networks that is working on 10 Gigabit Ethernet switching and cloud computing products. Maybe Sun should have just bought Arista and made the jump to Ethernet. It may be too late for that now, however, with IBM circling. ®
Sponsored: Beyond the Data Frontier