Quirky motion-capture controller finally paraded
New look, same technology?
A controller enabling gamers to play motion-capture games on the Xbox 360 has been unveiled at the ongoing Game Developers Conference in San Francisco.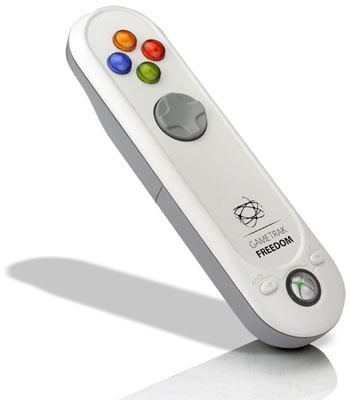 The Gametrak Freedom: motion-capture controller for Xbox 360
An early model of the Gametrak Freedom controller was first seen back in September, when Register Hardware reported that the peripheral was also being designed for use with the PlayStation 3.
However, the gizmo's original designer – a firm called In2Games – was later acquired by US company Performance Designed Products (PDP) and Gametrak Freedom's design has changed rather a lot since then.
PDP's kept somewhat coy about the technology behind the device, but has reiterated what In2Games told us back in September.
For example, the kit still comprises of a base stand that connects to the Xbox 360 through USB. But there's no longer any mention of the base unit comprising of two sensor bars that attach either to the TV or onto a bundled stand.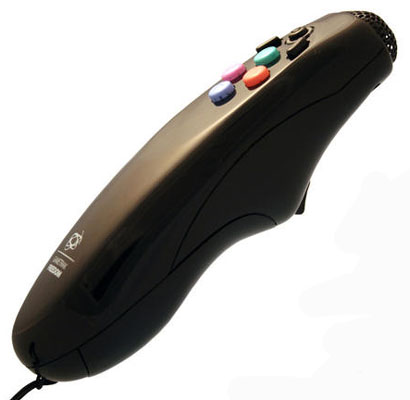 The original model looked quite different and was wired
This leads us to assume that the finished model's wireless, although PDP hasn't actually said so. In terms of communication technology, PDP has just reiterated In2Games' line that the controller is "ultrasonic" and that it employs "3D motion-sensing technology".
PDP also said that the Gametrak Freedom doesn't require gamers to point directly at the screen and has promised that they won't be restricted to limited movements. The system can track up to four players.
Gametrak Freedom will be available this autumn. A price hasn't been released and, despite PDP failing to mention what games the controller will be compatible with, it will ship with a title "specifically designed to showcase the technology" called Squeezeballs. ®
Sponsored: From CDO to CEO