Dell Nehalem men badmouth your servers
Old iron ain't free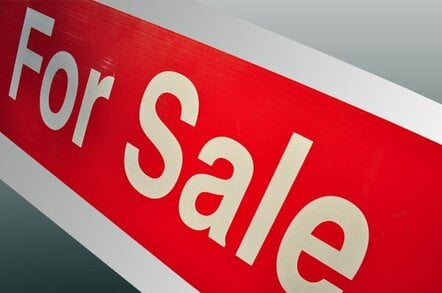 Uh-oh. All the server makers are starting to talk about total cost of ownership (TCO) again. And that usually means they are running out of the normal bang for the buck arguments they use to peddle products.
Such was the case as Dell raised the curtain a few inches in a webcast today on its impending lineup of servers based on Intel's "Nehalem EP" Xeon processors, which will be announced next Monday and which represent the most important server announcement in the first half of 2009 - and perhaps for the rest of the year. If Nehalem machines don't sell, especially after all the engineering work that Intel and its OEM server partners have done, then the economy is a lot worse off than we think.
Earlier today, we provided the rough outlines of Dell's Nehalem-based PowerEdge server announcements, the company's eleventh generation of servers. Dell is not providing much detail about these machines or the three workstations based on the Nehalem chips - which makes sense since the Nehalem processors have not been launched.
The company has talked up a new lifecycle controller for the servers, which sets up, deploys, diagnoses, and updates the servers, starting at the Dell factory and ending in the recycle bin. The lifecycle controller has hooks back into Dell's internal cloud computing facility, where companies can create physical and virtual server software stacks and have Dell automatically deploy these customized stacks on new machines as they are ordered. Think of this as a service processor on steroids.
Dell has also worked with Symantec to create a new management console that consolidates different consoles Dell has used for managing servers, storage, and applications. The new console, which integrates with Dell's own OpenManage tools (or perhaps replaces them, it was not clear) is based on Symantec's Altiris product. (Symantec bought Altiris, a long-time Dell partner, for $830m in January 2007).
With the quad-core Nehalem EPs, which will be sold as the Xeon 5500s, Intel is adding the much-discussed QuickPath Interconnect, a point-to-point interconnect much like Advanced Micro Devices' HyperTransport interconnect. In both cases, the interconnect links processor cores and their integrated memory controllers to each other and to memory and peripherals in a much more efficient and bandwidth-drippy manner than the frontside bus architecture of previous Xeon processors.
Dell trotted out Kirk Skaugen, general manager of the Server Platforms Group at Intel, who very briefly tossed out a reference to two Nehalem features, one that allows processor cores and their memory controllers to be turned off and on as workloads dictate and another called "turbo mode" that allows one, two, or even three cores to be deactivated on a Nehalem chip. That allows the remaining active cores to have their clock speeds goosed, while still staying in the same thermal envelops. And that gooses the performance of single-threaded applications.
Skaugen rattled off the Intel vision of billions of users and trillions of devices, all connected through public and private networks. But for once, an Intel executive put a number on the machines that Intel was hoping would be sold to back up all those people and devices: 15 million servers per year. That's a staggering number when you consider that we have had a tough time breaking through the 8 million server barrier in 2008 and that Intel estimates there are only about 32 million servers installed worldwide.
This sounds completely bonkers to me. But that's what Skaugen said.
Sponsored: From CDO to CEO