Michael Dell licks chops over Bigger Indigo
IBM-Sun deal 'an enormous opportunity'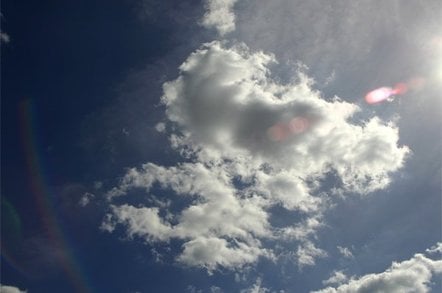 While every man and his dog in the IT industry was been commenting on Cisco Systems entering the server business, the IT vendor community has been pretty mum about the rumors of IBM looking at acquiring rival Sun Microsystems for perhaps as much as $8bn. Until now.
Reuters is reporting from Tokyo that Dell CEO Michael Dell is talking up the IBM-Sun deal as an "enormous opportunity" for his server and PC maker. The basic gist of Dell's argument is that the uncertainty around the future of the Sun-created Sparc and x64 server lines gives Dell's sales reps a chance to come into a shop and sell its x64 wares - even supporting Sun's Solaris Unix if necessary, thanks to an OEM agreement from way back in November 2007.
"Sun accounts are very concerned what will happen to the Solaris platform and Sparc microprocessor," Dell the man said at a briefing in Tokyo. "I think this accelerates the migration (to x86-based servers) and sends a lot of those accounts into an opportunity."
I suppose so. But Sun's rivals have been picking off customer accounts since the dot-com bubble burst in late 2000 or early 2001, and Sun's UltraSparc-III processors and Solaris operating systems were wickedly expensive compared to RISC/Unix and x86/Linux alternatives at the time.
Dell doesn't have a high-end server business to speak of, unless you are talking about clusters, and it does a lot of its volumes selling entry and midrange tower and rack servers to small and medium businesses. While the company does sell lots of gear to enterprises, Sun doesn't sell tower servers to SMBs and really doesn't sell to SMBs at all. So Dell and Sun don't cross paths. Dell can pitch quad-socket x64 boxes against Sun Sparc and x64 gear in the same power class, of course, but neither Sun nor Dell do a lot of business (in terms of volumes) peddling such boxes.
Server virtualization has been driving up sales of these boxes, but the impending launch of "Nehalem" two-socket boxes, due early next week, will once again get these workhorse machines more main memory, thereby diminishing the need to go to larger four-socket boxes just to get larger main memory to support virtualization.
If anything, an acquisition of Sun by IBM calls into question how long Dell can operate as an independent provider of x64 iron. While Dell is number three in the server space, ahead of Sun, and has worked very hard to get there, IBM had more than three times as much server revenues in the fourth quarter of 2008, at $4.38bn. And Hewlett-Packard, at $3.94bn, raked in almost three times as much dough as Dell in Q4.
Sun, Fujitsu, and Dell would have to merge to make a server powerhouse that could compete against the likes of IBM and HP, and if the IBM acquisition deal falls through, an old-fashioned merger of three companies rather than an acquisition paying out a huge premium to Sun's shareholders, might be the best thing that could happen. Then again, if Sun would just swallow its pride, dramatically cut its research and development budget, and make itself profitable by eliminating a fairly large number of employees, IBM wouldn't been so keen on buying Sun because its market capitalization would have put it out of Big Blue's price range. But this, alas, is not what Sun's investors seem to want. They want to cash out, plain and simple, and they want to get whatever premium they can. ®