North East, Nissan to explore e-car promo plan
Agree to talk about holding talks
'Leccy Tech Regional development agency One North East (ONE) continues to try to make the north east of England the centre of 'leccy car stuff in the UK.
ONE and Nissan have agreed to explore the development of a zero-emission mobility programme in the UK. The signing took place in the presence of Business Secretary Lord Mandelson, who was visiting the region to promote all things EV.
Under the terms of the agreement, Nissan and ONE will examine the feasibility of promoting EV use in the UK and North East and of developing an EV infrastructure in the area. They'll also "explore the potential to manufacture EVs in the UK/North East and provide incentives for EV development".
That last bit is one of the keys to securing the long-term future of Nissan as a manufacturing concern in the UK.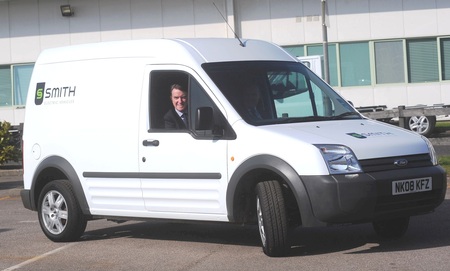 White Van Mandy
According to ONE, "although no commitment beyond the feasibility study has been made at this stage, the memorandum of understanding represents an important step in the potential launch of electric vehicles in the UK in the near future."
So while nothing is guaranteed, it's still better than a slap in the chops with a bloater.
Renault-Nissan currently has similar or more advanced agreements in place with a number of countries including Israel, Denmark – both in partnership with Shai Agassi's Project Better Place organisation – Monaco and Portugal, along with a handful of cities and states in both the US and Japan.
While at Sunderland, Lord Mandelson went a step further by suggesting to Nissan it should make its e-car batteries in the UK too.
Not a bad idea, but don't forget, m'lud, that Nissan recently agreed a $1.1bn (£692m) deal with NEC to make its EV batteries in Japan.
After his visit to Nissan, Mandy dropped in to say hello to the folks at Smith Electric Vehicles where he congratulated the company "on their partnership with Ford which will export British low-carbon technology to the United States and secure British jobs in Sunderland". ®