Compellent promises fast hot data and cooler temps
Automatically tiering solid state drives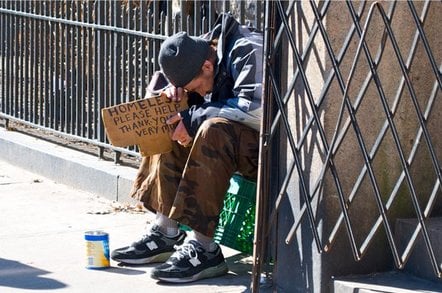 SAN drive array supplier Compellent is going to offer solid state drive storage (SSD) in its arrays with active and inactive data being transferred to and from the SSDs automatically.
Compellent's SAN software tracks block usage and moves data blocks from slower to faster tiers of storage and back again automatically. Up until now that has meant moving data between tiers of disk drive storage. The SSDs become the fastest tier of storage now supported, and users don't have to be concerned with which data gets stored in the SSD storage tier.
Fellow drive array startup Pillar Data recently announced its support of SSDs, using Intel technology. Compellent is using STEC drives, the same ones that are being shipped by EMC in its drive arrays and will support 146GB ZeusIOPS SSDs packaged in a twin-drive minimum configuration. They can be fitted into existing Compellent Fibre Channel enclosures without needing any system downtime, in a kind of plug-and-go operation.
There should be the usual benefits of very much faster access to hot data, reduced data centre power draw, cooler array operation and a reduction in rackspace needed to store hot data where many Fibre Channel drives have been used to obtain the transactional speed needed.
Bruce Kornfeld, Compellent's marketing VP, said: "In our virtualized SAN it's just like any other drive... we don't lock customers into specific models or require them to buy a lot of drives to make SSD work." The SSDs will be previewed at Compellent's annual C-Drive customer event in May with availability in the second quarter of this year. Pricing will be revealed at product launch time. ®
Sponsored: Quit your addiction to storage