Sick of that crap office laptop? IBM can help You*
Buy us a computer and we'll let you work on it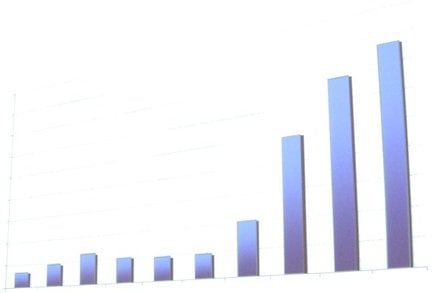 Sick of using that clunky old work laptop that the bean counters want to write down for another two years? Boy, does IBM have a deal for you - if you work for IBM, that is. These days companies can't afford to throw their money around, but IBM UK has licked that problem by letting its staff buy new computers, so that they can use them for work.
The can't-be-missed offer comes as part of IBM's You* flexible rewards scheme (click on "Your money" for details), and is described in documentation forwarded to The Register by what we presume is a not wholly ecstatic employee. The "benefit enables you to refresh your primary IBM workstation on a more frequent basis." It's kind of like hire purchase, in that you give IBM a monthly sum for a two year "sacrifice period", at the end of which you make a final "Fair Market Value" payment and the computer is yours.
Employees can choose from three Lenovo models which will be "configured to meet IBM business requirements" with, says IBM, additional memory and large hard drives plus IBM's internal use software. IBM also claims they are discounted below the "'general public' price available from Lenovo." The prices quoted however aren't greatly below current UK street prices for the machines, and that doesn't take into account the end-of-deal Fair Market Value payment, which IBM estimates at £80-£120.
Weirdly, the "large hard drives" are all 160GB, significantly smaller than those in equivalent Lenovo models currently available in the real world.
Still, contemplating the length of the internal queue for replacement workstations, the honest IBMer might still reckon it made sense to shell out for a You* flexible reward. How do you find out how long you have to wait for a machine from the normal refresh programme?
View Assets. Find your primary workstation in the list provided and click on View Detail. Scroll to the bottom of the window and find the Capitalization Date. Add 4 years to the Capitalization Date, and this is approximately when you will receive a new or cascaded machine".
Cascaded? Right... So can I buy my old workstation instead of returning it?
"No. Purchase of a previous IBM-owned workstation is not part of this programme."
Presumably it could come in handy for cascading to non-participants.
What if you leave, or have one of those things IBM calls "Life Events"?
"If you undergo a Life Event during the course of the You* scheme year, this will not enable you to change your election during the payment term providing you remain eligible for the You* scheme.

In this instance you still need to cover the cost of the laptop package..."

If you leave IBM, "whether voluntarily, through dismissal or redundancy, you will have to pay the outstanding amount... This payment will be taken from your final net salary. If there are insufficient funds, then we will ask you for the balance."
Still, if you negotiate the two years successfully, the computer's yours after IBM has hosed the company software off it. What then? Well, you can go back to the standard company system, or you can buy IBM another computer for you to work on. Cool... ®
Sponsored: Minds Mastering Machines - Call for papers now open